Tanzania's first female President has been sworn in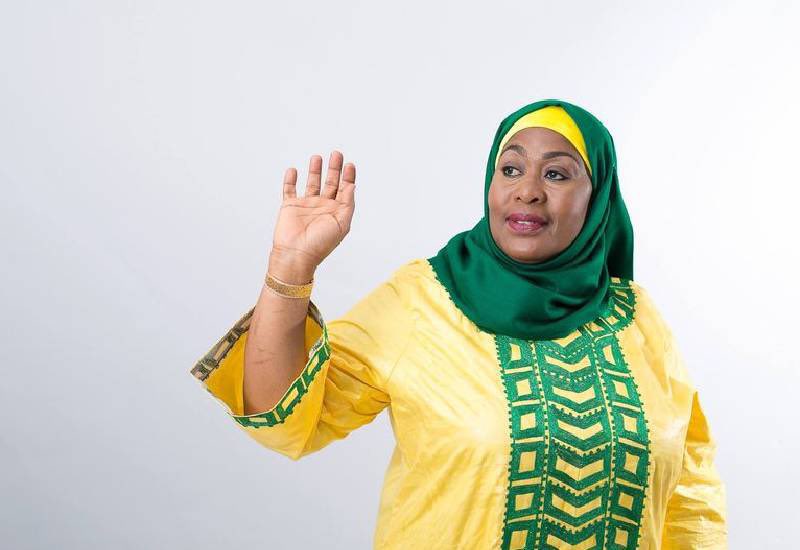 Tanzania's new President Samia Suluhu Hassan said on Friday the country should unite and avoid pointing fingers after the death of John Magufuli, her COVID-19 sceptic predecessor, urging the east African country to look forward with hope and confidence.
She took her oath of office on the Koran in a ceremony at State House in the counry's commercial capital Dar es Salaam. She is the first female head of state in the country of 58 million.
Hassan, vice president since 2015, gave a brief and sombre address after she was sworn in, addressing a heavily male crowd that included two former presidents and uniformed officers.
"This is a time to bury our differences, and be one as a nation," she said. "This is not a time for finger pointing, but it is a time to hold hands and move forward together." She said.
Hassan will be the country's first president born in Zanzibar, the archipelago that forms part of the union of the Republic of Tanzania.
Her leadership style is seen as a potential contrast from Magufuli, a brash populist who earned the nickname 'Bulldozer' for muscling through policies and who drew criticism for his intolerance of dissent, which his government denied.
She praised the late leader in her remarks: "He taught me a lot, he was my mentor and prepared me sufficiently."
Rights groups say Magufuli's six-year-rule was marred by arbitrary arrests, suspension of critical television and radio stations and the blocking of social media and other abuses.