Just In: Gombe State imposes a 24-hour curfew in Billiri Local Government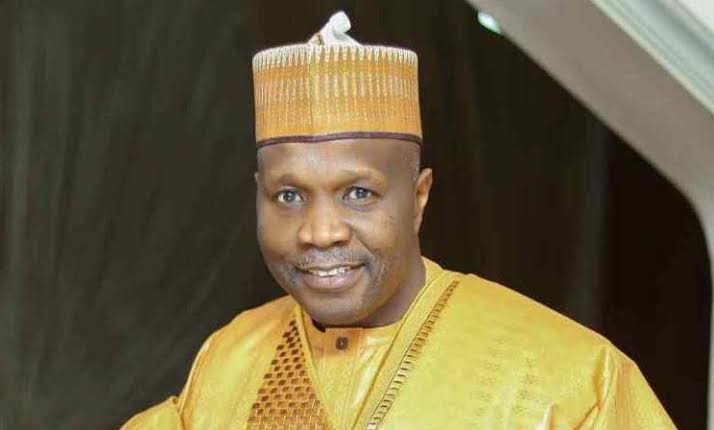 Estimated Reading Time: 1
Gombe State Government has imposed a 24-hour curfew to within Billiri Local Government Area with immediate effect from Friday, 19th February 2021.
The state government said through a statement signed by the Secretary to Gombe State Government (SSG), Prof Ibrahim Njodi Abubakar, that the curfew is to stall the violence that has turned into a threat to live in the community.
The government also called for the peaceful co-existence among the members of the community saying that it is committed to protection of lives and properties.
It further directed security agencies to enforce the strict compliance with the directive and all members of the community excluding essential workers to comply with the directive.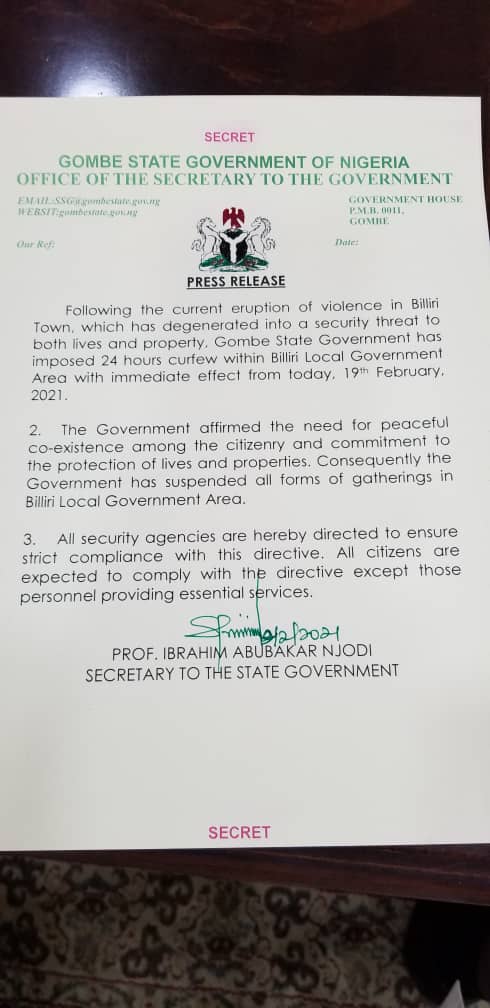 The violence is linked with the ongoing appointment of a Mai Tangale in the state.
The Mai of the kingdom died in January after an undisclosed illness and there have been since allegations from different quarters that the state government want to foist an unpopular candidate as the new monarch.
This is because the state Governor Muhammad Yahaya on January 25, 2021 assented to the State Chieftaincy Law 2020. The relevant provision of the law as to the appointment of an emir or chief is that the council of traditional kingmakers of an emirate or chiefdom shall nominate to the governor three candidates for the vacant stool from among eligible members of the royal family.
The governor, after due deliberation, will then choose one of the candidates for appointment as an emir or chief.