Sokoto State House of Assembly has passed a bill for the establishment of Hisbah Board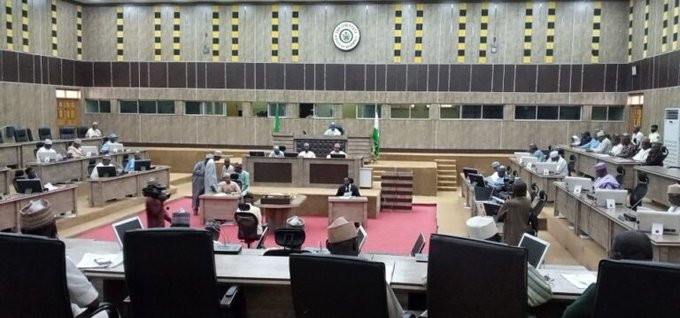 Estimated Reading Time: 1
The Sokoto State House of Assembly has passed a bill for the establishment of the state Hisbah Board.
This followed the adoption of the report of the House Joint Committee on Religious Affairs, Judiciary and Human Rights at plenary.
Presenting the report, Chairman of the Committee Alhaji Abubakar Yabo (APC- Yabo), said that the committee consulted widely among stakeholders before arriving at its decisions.
The lawmakers unanimously adopted the report after a voice vote by Speaker Aminu Achida who presided over the sitting.
Hisbah (Arabic: ????? ?isbah) is an Islamic doctrine which means "accountability".
Hisbah is an individual or collective duty (depending on the school of law) to intervene and "enjoin good and forbid wrong" in order to maintain the norms of sharia (Islamic law).
The doctrine is based on an expression from the Quran (????? ??????????? ??????? ?? ?????????). Differences in scholarly debates over the duty to "command right and forbid wrong" stemmed from the positions taken by jurists (?ulam??) on questions regarding who precisely was responsible for carrying out the duty, to whom it was to be directed, and what its performance entailed. In modern times, the term has been used in some countries as a rationale for Islamic religious police.