A Barber has been arrested and detained in Kano for his 'blasphemous' haircuts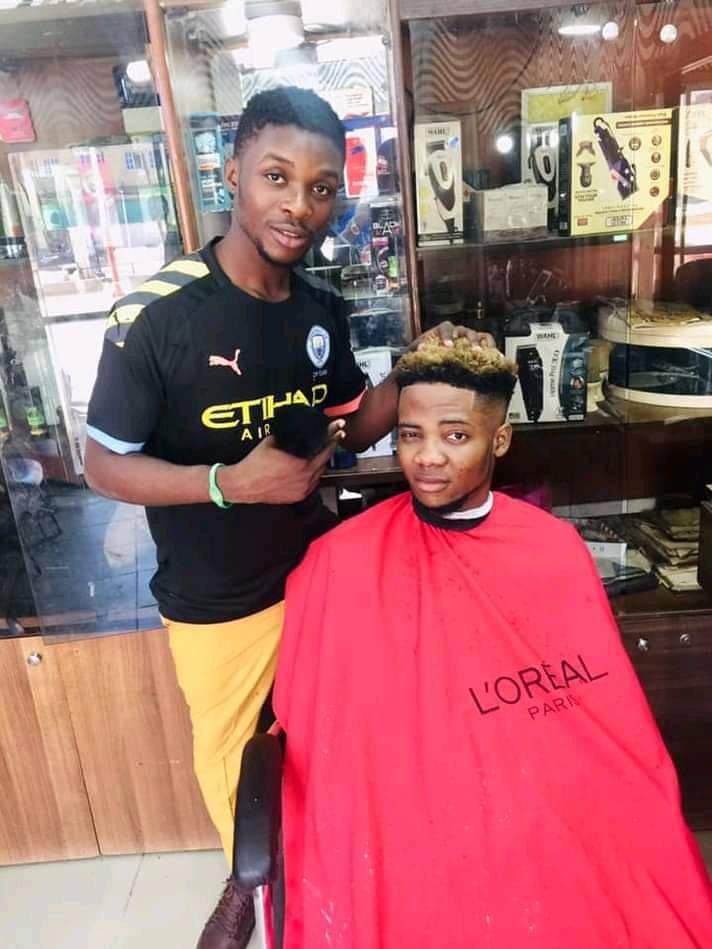 A 23 year old barber, Elijah Ode, from Benue state has reportedly been arrested by the islamic religious police; Hisbah, for blasphemy in Kano.
A Facebook post by blogger, Smith Akoko says Elijah Ode, a resident of Kano, combines barbing with studies and lives in the Sabon Gari area of Kano was reported to have been in the net of Islamic religious extremists, because of a haircut he gave two of his customers.
The customers were reportedly picked up by religious police; Hisbah and questioned because of their haircuts which they claimed was blasphemous
NewsWireNGR gathered that Elijah the barber, was then traced to his barbershop, where he was arrested for complicity, and has been in Police detention with the two customers since last week according to reports.
Ode's barbing shop is located at Aba Road by Igbo road at Sabon Gari in Kano. 
Elijah's cousin, Mr Sunday Ukenya, said the young barber did not design the hairstyles with the intention to provoke. He said he was only working as a barber to make a living and pay his fees at his tertiary institution of study in Kano, where he sponsors himself.
Ukenya also added that the case is already in the court, but unfortunately, the young barber has been refused bail. Mr. Ode's case came up for hearing at a magistrate court at Jedi Jedi, along Court Road on Monday, February 1, 2020. But the magistrate refused Mr. Ode and other accused persons bail. The court adjourned the case to Thursday, February 4.