PDP says Buhari not wearing facemask is an embarrassment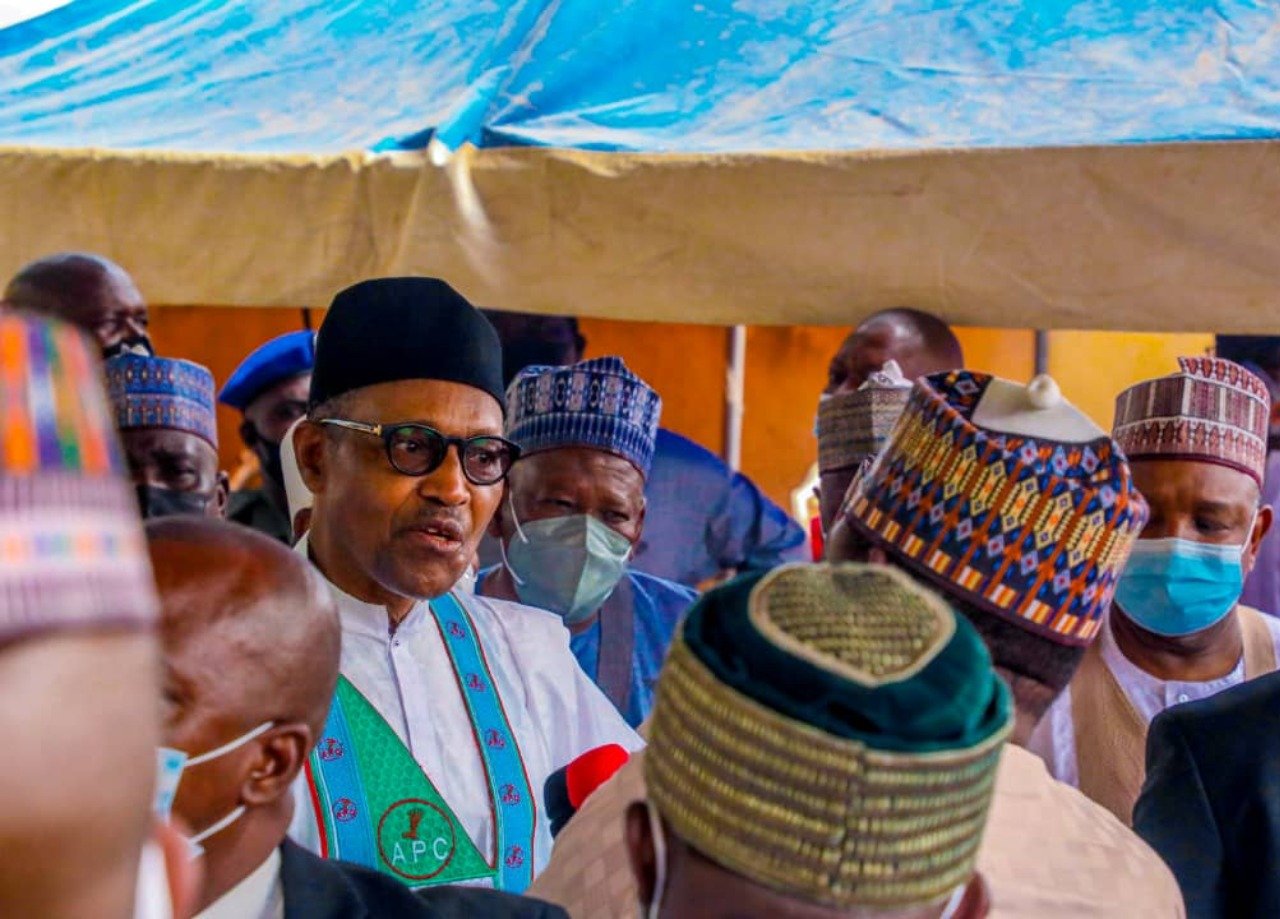 Estimated Reading Time: 1
The Peoples Democratic Party (PDP) was left disappointed by the disregard of COVID-19 prevention guidelines by President Muhammadu Buhari over the weekend.
Buhari was pictured not wearing a mask nor maintaining social distancing at the All Progressives Congress revalidation exercise on Saturday.
The President has faced criticism since the photos surfaced online because he had recently signed a Coronavirus (COVID-19) Health Protection Regulations that stated that any person that contravened provisions of the regulations commits, upon conviction, risked a fine or a term of six months imprisonment or both.
In a statement on Sunday by the spokesman for the PDP, Kola Ologbondiyan, the PDP added to their voice to the criticism that has surfaced.
The press statement titled, "PDP Expresses Dismay By Buhari's Violation of COVID-19 Law…Charges Nigerians Not to Follow Such Examples," called on Nigerians to disregard the behaviour of the president who could have led by example.
"The media is awash with reports and pictures of Mr. President in public, discussing with his party leaders at the event without putting on a nose mask or maintaining social distancing as stipulated by the new law."
"It is a huge national embarrassment and gross failure of leadership that President Buhari, who ought to lead by example, is being reported of publicly violating the COVID-19 regulation, which he signed just five days ago.
Ologbondiyan also claimed that such behaviour of breaking the rules has characterised the Buhari administration and has been responsible for his failures.
"Such disregard to law and rules, which have characterized the Buhari Presidency and the APC, is largely responsible for the failure of leadership under the Buhari-led APC administration in the last five years."