COVID-19: Federal Government cannot force anyone to take the vaccine – Sultan of Sokoto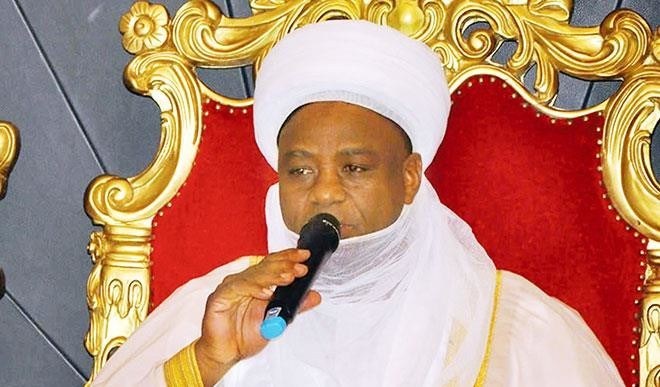 Estimated Reading Time: 1
The Sultan of Sokoto, Muhammad Sa'ad Abubakar has said that the Federal government cannot force anyone to take the COVID-19 vaccine.
Abubakar addressed the misconceptions attached to the vaccine while speaking during a sensitisation programme on COVID-19 vaccine for Muslim Scholars and Imams on Wednesday.
He said, "I believe that we cannot force people to take vaccine. There are myths, people talk of conspiracy theories.
I am not giving an answer to anything. If the vaccine is meant to kill us, will anybody wait for this COVID-19 vaccines before killing us? If anybody wants to kill us, there are millions and one ways to kill us. But I am not giving an answer to anything that the COVID-19 vaccine is this or that. The vaccines are free, we are not paying for the vaccine, it is your choice to take the vaccine."
The Sultan added that the Federal government should increased efforts to sensitise the public on the important of taking the vaccine and not force people.
Nigeria expects to take delivery of its first coronavirus vaccine doses in February, with health workers, top government officials and vulnerable people to be given priority.
Faisal Shuaib, head of Nigeria's National Primary Health Care Development Agency speaking with Bloomberg said, "The vaccines, which could be as many as 100,000 doses of Pfizer Inc.'s shot, will be procured through the Covax initiative backed by Gavi the Vaccine Alliance, the World Health Organisation and the Coalition for Epidemic Preparedness Innovations.
"The first batch — enough for a maximum of 50,000 people, will be allocated to health-care professionals working in COVID-19 isolation centers and those supporting them, as well as the country's senior political leaders."