We have run out of food – Bobi Wine cries out as military siege continues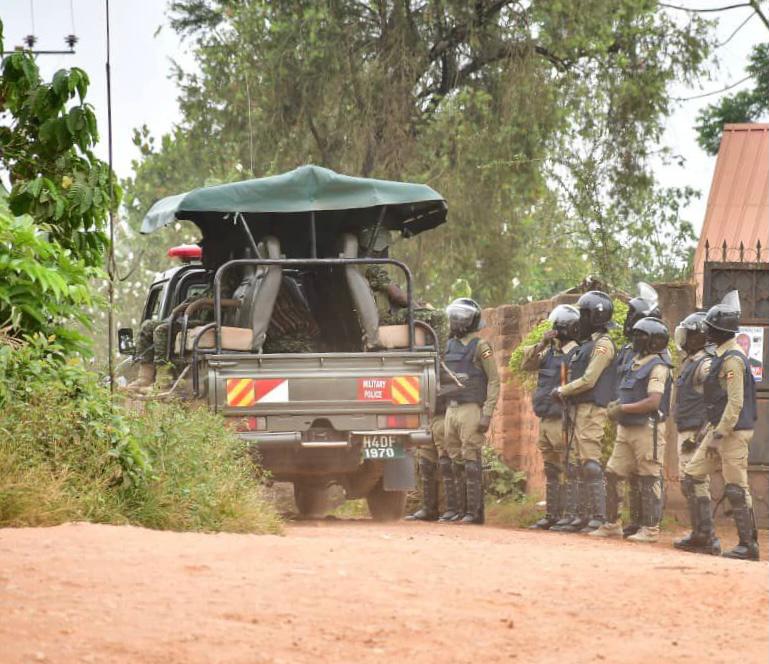 Bobi Wine, singer-turned-politician and Presidential-aspirant has cried out that he and his family have run out of food four days after the government placed his family on house arrest.
Wine had tweeted on Friday afternoon that the military laid a siege on his house in Kampala, as the country's election results are being counted and anxiously being awaited by the eastern African country.
"We are under siege. The military has jumped over the fence and has now taken control of our home," Wine said on Twitter.
On Sunday, he raised alarm that his family has run out of food and his wife was assaulted when she tried to get food from the garden.
"It's now four days since the military surrounded our home and placed my wife and I under house arrest. We have run out of food supplies and when my wife tried to pick food from the garden yesterday, she was blocked and assaulted by the soldiers staged in our compound. (ADMIN)," Wine tweeted.
Explaining why the military placed Wine on house arrest, the army's deputy spokesman, Deo Akiiki, said the security officers at Wine's house were assessing threats he could face by going out: "So they might be preventing him in the interest of his safety."
Uganda Election Commission had declared incumbent Yoweri Museveni the winner of the Thursday presidential election.
Chairman of the commission, Justice Simon Mugenyi Byabakama, said Museveni won 5.85 million votes, or 58.64 per cent, while main opposition candidate Bobi Wine got 3.48 million votes or 34.83 percent.