PHOTOS: Former Vice President, Atiku Abubakar gets COVID-19 vaccine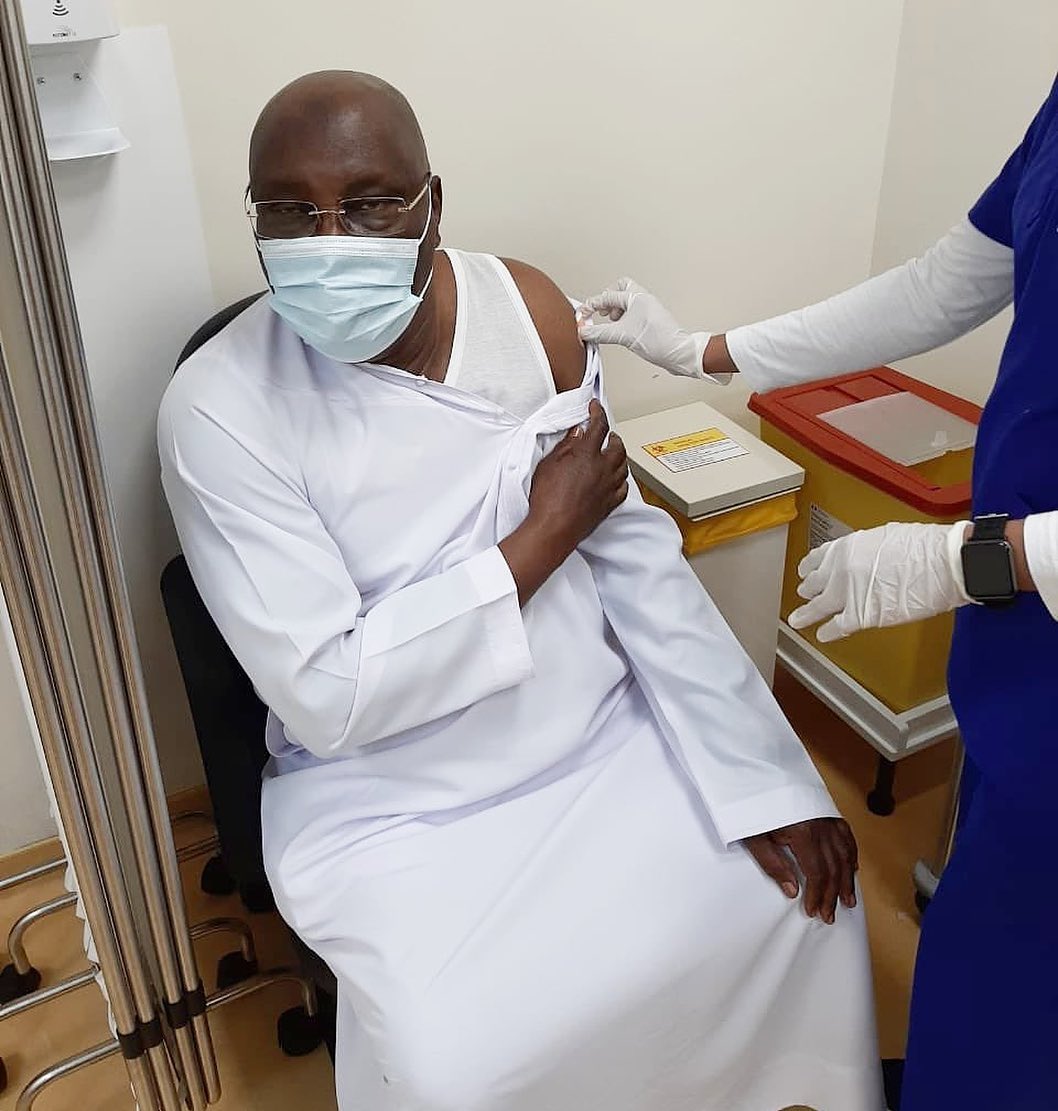 Estimated Reading Time: 1
Former Vice President and PDP candidate in the last presidential election, Atiku Abubakar has received the Pfizer COVID-19 vaccine in Dubai.
Atiku's spokesman, Paul Ibe, also confirmed the news, saying, "The importance of the #COVID19 vaccine in mitigating the effect of the coronavirus cannot be overstated, particularly in Africa and Nigeria. Yesterday (Wednesday), as part of the mass vaccination programme, His Excellency Atiku Abubakar received the Pfizer-BioNTech COVID-19 vaccine."
Weeks ago, Atiku Abubakar had urged the Nigerian government to close borders and stop international flights to prevent further spread of COVID-19.
"The reason Nigeria took a harder than necessary hit during the first wave of the #COVID19 virus is that the Federal Government failed to heed the warnings of well-meaning Nigerians, like myself and others, to shut down our borders once the virus became a pandemic," Atiku tweeted.
"Hindsight is 20/20. Nevertheless, we must learn from history, or we stand the risk of repeating it." the former VP said