Nobody told us coronavirus is a witch – Adeboye reacts to ban on crossover services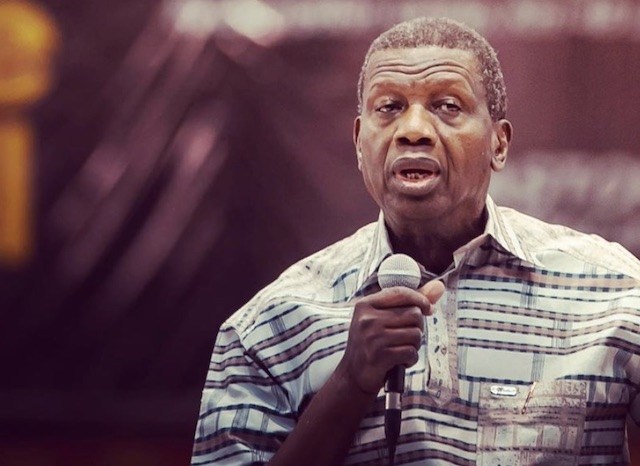 Estimated Reading Time: 2
Nobody told us Coronavirus is a witch – Adeboye reacts to ban on crossover services
The General Overseer of the Redeemed Christian Church of God (RCCG), Pastor E.A. Adeboye has questioned the ban of crossover services and explained why the RCCG held a virtual crossover service.
Recall that the some states government had banned the traditional December 31st service to cross into the new year because of a 12am to 4am curfew advised as a COVID-19 prevention guidelines by the Presidential Task Force on COVID-19.
Following the ban, the Christian Association of Nigeria, CAN advised churches to end the crossover services by 10pm or 11pm so that members can get to their places of rest before the curfew begins.
Speaking at the church's first Sunday service of the year, Adeboye asked amidst cheers from the church members asked if coronavirus is a witch that is dangerous at night.
He said the church had to make the crossover service a virtual one because following CAN's advice by ending a crossover service at 10pm or 11pm meant they would be crossing into 2020.
"The authorities in government, authorities in Christian Association of Nigeria, CAN said that the crossover service should be held in some said by 10pm we should close, another one said by 11pm we should close. I said okay, let's agree and close in our home," Adeboye said.
"Because it is all funny to me, crossover by 10pm, December 31, that is crossing over to 2020. God forbid bad thing.
"So rather than crossover by 10pm or crossover by 11pm, I said we will stay in our house and crossover by 12 midnight, proper crossover.
"I find it funny because nobody has told us yet that coronavirus attack people at night. I am talking to you my children ooh, don't report me ooh.
"I said nobody told us that coronavirus is a witch, it is only witches who fly at night. And Coronavirus is a witch, then it means it can hear."