Sanwo-Olu preaches hope as he signs N1.163Trillion budget for 2021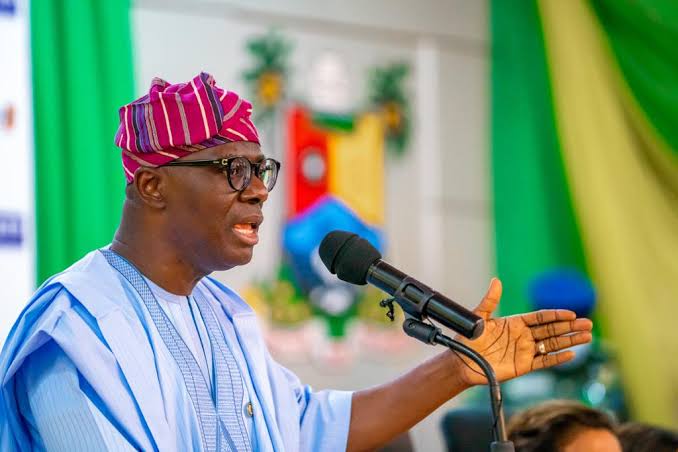 Estimated Reading Time: 2
Lagos state governor, Babajide Sanwo-Olu on Thursday signed the state year 2021 budget of N1.163trillion.
Christened 'Budget of rekindled hope', it has a Capital Expenditure of N702.9billion and a Recurrent Expenditure of N460.6billion which stands at a ratio of 60 to 40 per cent.
Speaking at the brief signing ceremony which took place at State House, Marina, Lagos, Sanwo-Olu said the quick passage of the bill reflects the harmonious relationship between the State Executive and the Legislature as well as mutual dedication to the progress of the State and the prosperity of Lagosians.
"With the passage of the bill, we will continue our work of rebuilding Lagos, advancing economic growth, and expanding opportunities for Lagosians to flourish despite the economic challenges caused by the coronavirus.
"As we already know, 2020 will go down in history as a peculiar year largely defined by the COVID 19 Pandemic and the ENDSARS protests, which were recklessly hijacked by those who destroyed some of our public assets and private businesses."
Although the governor presented a budget estimate of N1.55trillion in November 10 to the state Assembly, the House in its wisdom increased the budget size to N1.163trillion.
The governor said despite the above ugly development the state is fortunate to be going into the New Year, with an already passed budget, which will help to expedite a recovery process.
"A significant portion of the budget has been committed to human capital development, youth engagement, social intervention initiatives, and the completion of ongoing projects that are critical to achieving the objectives of our T.H.E.M.E.S agenda."
Meanwhile, Governor Sanwo-Olu in his New Year message while speaking to journalists at the State House, Marina on Thursday, advised people not to enter 2021 with any grievance, pain or regrets, saying that all negative things should be left with 2020.
He said: "I wish every Lagosian a happy New Year. We pray that 2021 will be a year of rekindled hope for all of us in our homes, offices, schools, health facilities and every facet of life that we find ourselves.
"We want to say to all our people that indeed as difficult as 2020 might have appeared to each one of us, we should not be lost in the learning and lessons of 2020. We should not enter 2021 with any grievance, pain and regrets because that should just be left with 2020.
"In 2021, we must have that belief and rekindled hope that things would get better. We should not forget the learning and the lessons because it is only when you have learnt from what has happened that you can become a better person going forward. And there should not be any form of bitterness and anger."