#EndSARS: This is the worst Christmas for me and my family – protester cries out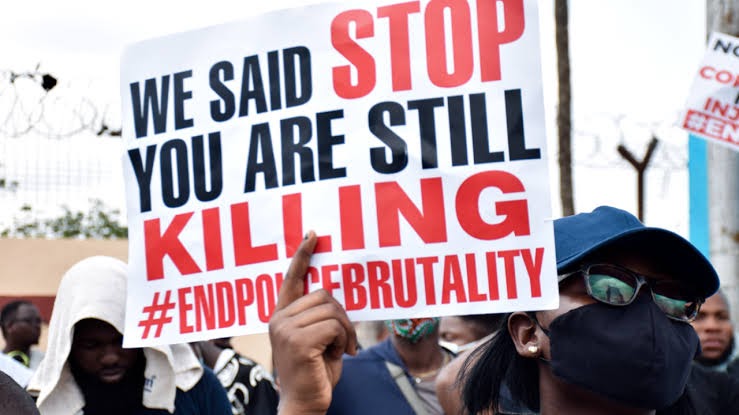 Estimated Reading Time: 1
Victor Israel, a medical personnel whose bank account was frozen by the Central Bank of Nigeria because of his participation in the protests has lamented over the financial difficulty he has been put through.
Recall that the CBN had in October ordered the freeze of the bank accounts of 19 persons who participated in the EndSARS protests that demanded an end to police brutality and a scrap of the now-defunct rogue Special Anti-Robbery Squad unit of the Police.
While requesting a court order for the ban, the CBN through its head of economic intelligence, Joseph Omayuku, told the court that following investigations; "There is a grave allegation that the defendants are involved in suspected terrorism financing via their bank accounts in contravention of the provisions of extant laws and regulations.
"The aforesaid transactions undertaken by the defendants, using their bank accounts, can cause significant economic and security harm to the public and the Federal Republic of Nigeria if left unchecked"
Taking to his Twitter account on the eve of Christmas, Israel said this is the worse Christmas for him and his family.
"Exactly 2 months & 9days after CBN froze all my bank accounts because I gave medical assistance to #EndSARS protesters in PH. All my sweat, All my savings Gone Persevering face
This is so far the worst Christmas for me & my Family
Omo! Abeg Who get Rice to give me?"
Isreal had earlier lamented the difficulty he was going through with a tweet he made on December 3.
In the now pinned tweet, Israel said all his bank accounts were frozen because he provided medical assistance to protesters.
"My offence was Providing medical Assistance to protesters who said no to police brutality. The Government through the CBN froze all my bank accounts for over 2 months now. Left me stranded and hiding like a fugitive in my own country.
Kindly RETWEET! We need help!"