'APC Governors are holding talks to join us' PDP Chieftain claims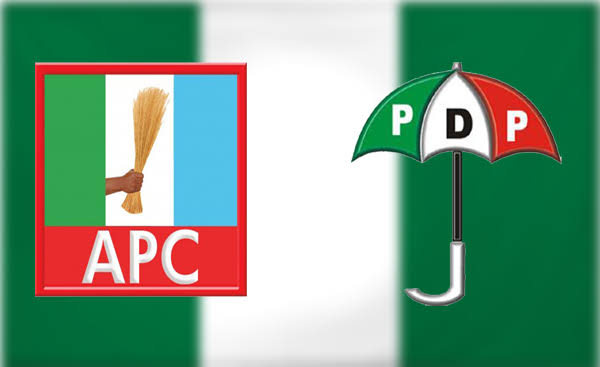 Estimated Reading Time: 2
Diran Odeyemi, a leader in the Peoples' Democratic Party, PDP has revealed that some politicians from the All Progressive Party, APC have been holding talks with a mission to defect to the PDP.
He disclosed this on Friday while speaking at a Channels Television programme, Politics Today.
In the past few weeks, Governor David Umahi of Ebonyi State and Senator Elisha Abbo of Adamawa State defected from the PDP to the APC. These two defections sparked conversation that the PDP would lose more politicians to the ruling APC.
Odeyemi who functions as the PDP Deputy National Publicity Secretary the PDP accused the politicians who have cross-carpeted to the APC of moving for selfish reasons.
He said, "The question we need to ask ourselves now is what has been the achievement of APC that will now warrant people to join them if not for selfish reasons?
"Is it about the economy? Is it about security? Is it about the infrastructure that they have succeeded in such a way that people will now see them as a formidable party to join? No, and I say No to it."
Odeyemi maintained that the PDP is unbothered by the defection. He also expressed confidence that Nigerians will return the PDP to power.
"We are not bothered. Nigerians know which party to vote for in 2023 and that is what we rely on. If you look at the motto of our party, we believe that power belongs to the people and we are relying on the people to come back to power.
"We are not bothered about the propaganda of APC that some governors are going to join them; I am telling you instead; they are coming to join us."
However, an APC spokesperson who appeared on the same programme dismissed Odeyemi's claim and said that the PDP are struggling to pay salaries instead.
Yekini Nabena said that Odeyemi is crying like other PD members. He accused the PDP of failing Nigerians because during the PDP administration, everything was on paper.
"We are not assuming that APC governors will come to the PDP but we are seeing the reality of it, you can see the governors of Ebonyi State, he is there. You can also see the senator from Adamawa, he is also there in APC.
"If a political party that collected fees from Senators, governors from 2019 cannot pay salaries. Who are there to be good for Nigerians as a people?
"I do not have much to say to talk to PDP until they go back and pay the salary of staff, then we can talk.
"You can see he is crying, I cannot be talking to people that have already failed.
"In the PDP administration, everything was on paper, even the railway, the power system, everything was on paper but now you can see all these physically. What are they even talking about?  
---
kindly donate to the work we do using our interim PAYPAL https://www.paypal.me/NewsWireNGR