Cheta Nwanze: Quick one on the way forward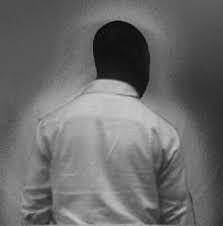 Estimated Reading Time: 2
Nigeria's problems are deeply structural, and not many things show this up as the official reaction to the #EndSARS protests and the Lekki Massacre. What both show is that Nigeria as currently structured exists only to protect those in power.
Consider this — during the height of the protests, the Army leadership pledged loyalty, not to the country or to its Constitution, but to the person of the President.
This shows that our security forces need a complete reorientation. The manual under which they are trained and operate has to be thrown away and a new one rewritten. But that in itself brings up more questions, one of which is who, or what, do they pledge their loyalty to?
It is increasingly clear to those who want to be truthful to themselves that Nigeria, and its operating document (Decree 28 of 1998 also known as a Constitution), do not possess the required legitimacy to drive any sort of lasting loyalty. This makes the case for a restructuring of the country.
Problem is that many people only think of restructuring in terms of how we share resources when it is much more than that. Restructuring encompasses everything from how we relate with each other, to which of the constituent units should cease to exist and which should continue.
In my view, for example, Osun, Bayelsa, Abia, Nasarawa, Yobe and Zamfara have no business existing in their current form. That is my view and I have data that I think backs that view up. But I concede that there will be people who have data to argue the opposite position, and that is what we need to do. Sit down like intelligent people, acknowledge that Nigeria is not working, and then discuss a way forward. There will be compromises, but in the end, we will, hopefully, chart a way that leads to progress.
The alternative is chaos, and make no mistakes, the chaos that is around the corner will make the riots that followed the government's ill-advised crackdown on #EndSARS look like a tea party.
We need a state that is legitimate in the eyes of its people.
_______________________
Cheta Nwanze is a lead Partner at SBM Intelligence, a public affairs analyst, writes from Lagos State Nigeria
Disclaimer
It is the policy of NewsWireNGR not to endorse or oppose any opinion expressed by a User or Content provided by a User, Contributor, or other independent party. Opinion pieces and contributions are the opinions of the writers only and do not represent the opinions of NewsWireNGR
kindly donate to the work we do using our interim PAYPAL https://www.paypal.me/NewsWireNGR