"raped and beaten" – In Buhari's home town, 26 Katsina abductees narrate their experience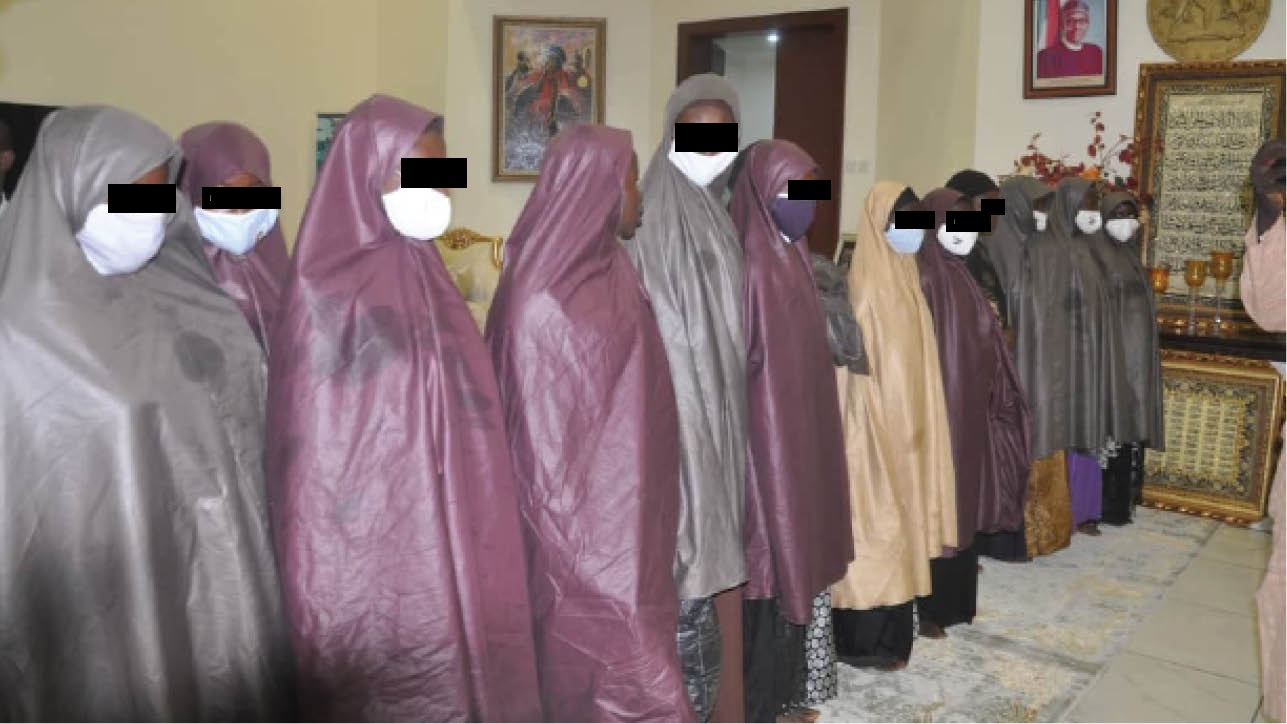 Estimated Reading Time: 2
On Tuesday, October 13, 2020, about 500 bandits attacked the small town of Dan 'Aji village in Faskari Local Government Area of Katsina State.
In the attack and a subsequent one, the bandits ransacked the village, killed villagers, looted properties and abducted 26 women.
"The bandits invaded our village Dan'Aji on Tuesday, October 13, 2020 at about 5:23pm. They came in large numbers, over 500 of them. They ransacked the village, killed 16 people and burnt down parts of the village."  Muhammad Lawal Amadu (Liman), one of those who took the ransom to the bandits narrated to Daily Trust Newspaper. 
"They went from shop to shop, looting and then setting them on fire. They went from room to room, searching and setting them ablaze. Rooms of brides that were married for not more than a year or two were all set on fire.
"After that, they abducted 24 of our women and children, some were below the age of 10; they took them away into the forest where they spent 23 days,"
The abducted girls said they were serially beaten and raped by the kidnappers for the 10 days they spent in detention.
They said they were camped in the day and made to journey by foot at night in which the abductors threatened them with death.
"We spent three days trekking barefooted; some of us developed wounds and sores as a result of spike piercings. In all, we spent five days trekking into the forest where we were camped."
The abductees say that all of them excluding some eight people – elderly, pregnant or young – raped throughout the period.
Circumstances around the abductees release has caused disagreement. While the government maintains that it secured the release of the abductees and didn't pay any money, the villagers say that is not the correct account of the event.
They said they paid ransom accounting to about N6.6m before the money could be released.
Narrating how the ransom was paid, Amadu said they paid an initial N2.1m to a particular tree in the forest.
"We dropped that amount and returned, but they called back that the money was too small for the release of our people.
"They asked for another N400, 000 to make it N2.5m, which we ran around and raised, but again they said it was not enough. We had to source for another N1.7m, which we took to them as well," he said.
"After the second abduction, we began another round of negotiation with them, and that was how the total amount given to them rose to N6.6m.
"When they finally released them, we were invited to Zamfara Government House where we were told that our children were released as a result of the intervention of the state government. We didn't talk to them because that was not our concern, our major concern was the freedom of our people.
"Even the abductees were made to say that they spent only five days in captivity, which was actually not the case," he narrated.
kindly donate to the work we do using our interim PAYPAL  https://www.paypal.me/NewsWireNGR