Olabode George says AlphaBeta earns around N7.5bn ($19 million) monthly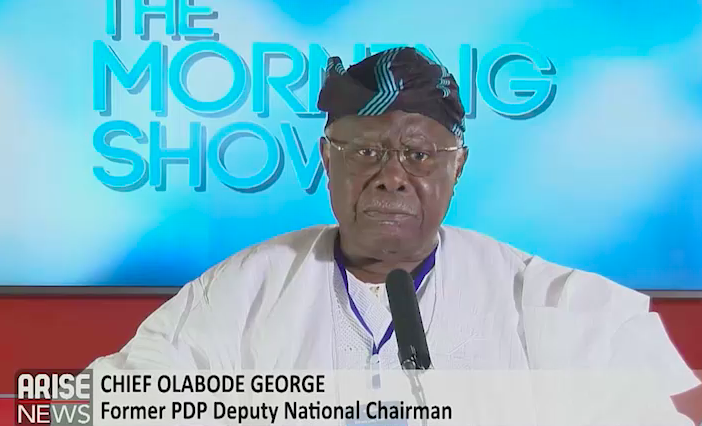 Estimated Reading Time: 1
The Peoples Democratic Party, PDP, Chieftain in Lagos State, Olabode George has on Friday described as sacrilegious the collection of internally generated revenue in Lagos state by a private firm called AlphaBeta and earns around N7.5bn ($19 million) monthly, calling on the state government to block all forms of revenue leakages.
"There are so many leakages in the Lagos State Government purse" – Mr George made the remarks when he was a guest on Arise TV.
He continued, "Take this AlphaBeta; who owns this AlphaBeta? What is the essence of the AlphaBeta? Where else in the world would you have an Inland Revenue Service, who have their own staff who are supposed to go out and collect the fees, but you have an independent company to be supposedly collecting the internally generated revenue from our state?".
"It grosses around N50bn (about $130m) a month and you know how much that company (AlphaBeta) is paid 15% of it, that's N7.5bn in thirty days going to the company, that is a leakage, that is sacrilegious," said Mr George, who is also a former Deputy National Chairman of the People's Democratic Party.
The politician had earlier called for the permanent dismantling of the Lekki tollgate along the Lekki-Epe expressway and Lekki-Ikoyi Link Bridge in the State.
When he appeared on ARISE News, he re-echoed his stance and said; "this tollgate has been going on for years now, you know how much they gross averagely a day and in a year, that would have paid off for that road" and proposed that a monument should be erected in honour of those who reportedly died in the shooting of #EndSARS protesters last Tuesday.
kindly donate to the work we do using our interim PAYPAL  https://www.paypal.me/NewsWireNGR