Opinion: #EndSARS, Protesters, Crowdfunding and National Security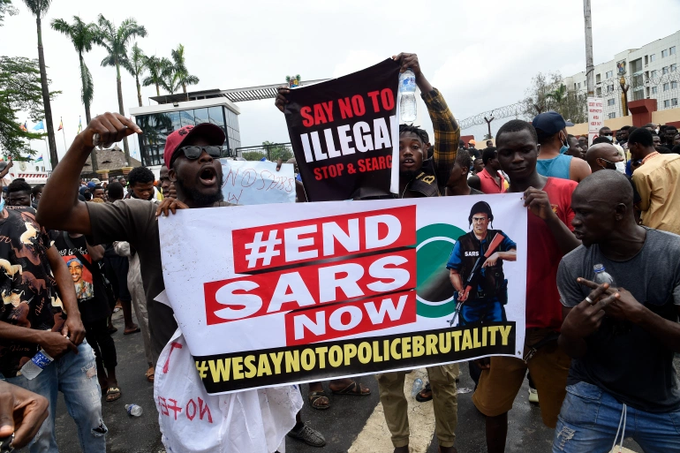 Estimated Reading Time: 2

By Yushau A. Shuaib
The administration of President Muhammadu Buhari is struggling to contain the protests of the EndSARS movement that has gripped the country like a wildfire, in a similar way that the previous administration of President Goodluck faced the challenge of tackling the Occupy Nigeria campaign in 2012.
Most campaigns through protest movements in Nigeria have been geared towards entrenching the rule of law, good governance, transparency and accountability, equity and justice. They have generally been mobilisations towards a freer and more livable society.
While in the past more than one week, the #EndSARS protests have been calling for an end to police brutality and oppression through the banning of the Federal-Special Anti-Robbery Squad (F-SARS) of the Nigeria Police Force, the Occupy Nigeria socio-political protest movement of 2012, was in response to fuel subsidy removal, alongside all the corruption endemic to the country's petroleum industry, by the Federal Government of the day.
Similarly, in 2014, #BringBackOurGirls movement was launched as a pressure group for the release of the kidnapped Chibok School Girls, which subsequently drew a massive global attention. Some of the recognised and respected faces of those earlier movements, who have remained consistent in their advocacies for social causes are Aisha Yesufu, a human rights activist and Omoyele Sowore, a citizen journalist among others.
In other climes, mass protests are characterised by civil disobedience, social resistance, strike actions, demonstrations, and more recently online activism, especially in this age of the social media. For instance, the Arab Spring movement in 2010 was triggered by a Tunisian street vendor who set himself ablaze in protest against the confiscation of his wares, and the harassment and humiliation inflicted on him by government officials.
That act of the self-immolation of the street vendor, known as Mohammed Bouazizi, ignited the series of protests that became catalyst for the widespread revolution that swept across the Arab world. Through a succession of anti-government protests, uprisings, and in some extreme cases, armed rebellion, yet driven by different force fields, the Arab Spring movement consumed the regimes of Zine El Abidine Ben Ali of Tunisia, Muammar Gaddafi of Libya, Hosni Mubarak of Egypt, and Ali Abdullah Saleh of Yemen, while other regimes, such as that in Syria, were shaken to their foundation.
Just lately, the African continent witnessed the removal from office of President Omar al-Bashir of Sudan and Ibrahim Boubacar Keita of Mali after global outrage prompted by protest movements.
The funding of most protest movements is always shrouded in secrecy, just as the logistics arrangements for coup-de tats were in the past. In any case, intelligence services manage to detect, to some extent, where some of the funding for these movements are coming from, if these are channeled through the financial system.
___________________________________________________-
Disclaimer
It is the policy of NewsWireNGR not to endorse or oppose any opinion expressed by a User or Content provided by a User, Contributor, or other independent party. Opinion pieces and contributions are the opinions of the writers only and do not represent the opinions of NewsWireNGR
kindly donate to the work we do using our interim PAYPAL https://www.paypal.me/NewsWireNGR