APC is still committed to restructuring says Fayemi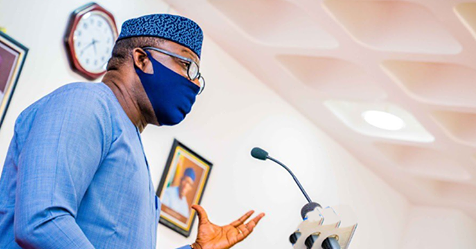 Estimated Reading Time: 1
The chairman of the Nigerian Governors' Forum and Ekiti State Govenor, Kayode Fayemi on Sunday insisted that there was no going back on the restructuring of the country.
Speaking with journalists Lagos on preparations for the second year anniversary of his second term in office, the Governor said the All Progressives Congress had not abandoned the restructuring agenda.
He also spoke on the agitation for succession in some quarters, saying: "Nobody wants Nigeria to break up. They only want Nigeria to work for all of us."
He stated that the constitution of the Governor Ahmed El-Rufai restructuring committee showed the commitment of the APC to implement the restructuring agenda which formed part of the party's campaign.
Fayemi stated that not only has the panel submitted its report, concrete steps had been made to make proposals to the National Assembly constitution review committee led by Deputy Senate President, Omo-Agege Committee.
Fayemi stated that many recommendations along the line of restructuring, devolution and true federalism were embedded in the reports of the Niki Tobi Panel, the 2004 Conference set up by former President Olusegun Obasanjo and the 2014 conference established by former President Goodluck Jonathan.
He said: "We must confront our reality as a federation. The current structure is supportive of unitarist model. The state structure for now is problematic.
There is need to move towards devolution, not only of functions, but also resources."
Fayemi also stressed the need for the decentralization of security, noting the actualisation of the Southwest outfit, Amotekun, and efforts by the Federal Government to kick off community policing.
"Security cannot be unitarised. It must be devolved," the governor said.
He said despite the lean resources, his administration had delivered on legacy projects, attracted investment and funding from many organisations, restored the core values and intensified efforts on the proposed cargo airport.
---
kindly donate to the work we do using our interim PAYPAL https://www.paypal.me/NewsWireNGR