CAC to regulate e-signature, e-meeting promoted by CAMA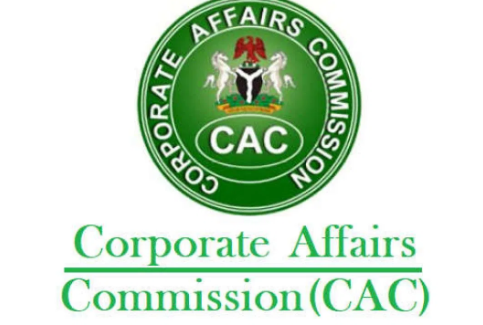 Estimated Reading Time: 2
The Corporate Affairs Commission (CAC) has said it will regulate e-signature and e-meeting promoted by the Companies and Allied Matters Act (CAMA) 2020 to checkmate cyber fraud.
Mr Tolulope Sonaike, an Assistant Director of the commission stated this at the 10th webinar series organised by DCSL Corporate Services Limited in Lagos.
Sonaike said that the commission was aware of the insecurity in the cyber space and was working on regulations around e-signature and e-registration which required information exchange electronically.
He also said that the CAC was carefully observing the Act and thinking about amending it.
"This process took us about five to six years to get to this point and we do not have to wait another 30 years to do a review.
"We can take every three years to review. We are engaging stakeholders in few weeks because we need to obtain some clarifications across all public companies.
"A pitfall is that the issue around e-signature is forensics. We are not unaware of cyber security but regulations will follow shortly," he said.
The commission's boss also said that as was the practice in drafting articles, a transition period was allowed and as such, penalties would not be immediate.
Mr Shofola Osho, Company Secretary and Legal Adviser, Development Bank of Nigeria (DBN) said that businesses should not rush to make changes in their operations.
Osho advised that businesses should prioritise and carry out gap analysis on the requirements of the CAMA Act 2020 by engaging the managements and the boards.
He urged the CAC not to begin penalising companies that failed to comply with the regulations but give more time for adjustments.
Also speaking, Mrs Tosin Ajose, Lead Adviser, Deal HQ Partners advised companies not to hastily make adjustments
Ajose urged companies to study and understand the amended Act, saying, "for the mandatory ones, act on them and wait for the gazette copy of the Act before making changes".
She expressed joy with Section 427 of the Act made to make shareholders happy.
"The role and right of first offer to existing shareholders comes to play. If you want to exit, do not force an external shareholder.
"It is good in terms of governance practice, it is secure minority shareholders and for the greater good of the company," she said.
According to her, 35.7 per cent have seen an article on it, while 8.9 and four per cent have only attended a webinar or have not heard about it.
The experts advised against 'over legislation' which always had a negative impact on businesses, adding that for the Act to mandate a minimum of three independent directors would have ripple effect on the number of board members.
They believed the independent directors who had no stake or direct link to shareholders in the business should not be given absolute power.
The experts considered it an error and also believed it would help check management excesses, look after minority shareholders as well as look out for stakeholders interest.