Covid-19: Oyo State Government commissions new Infectious Disease Centre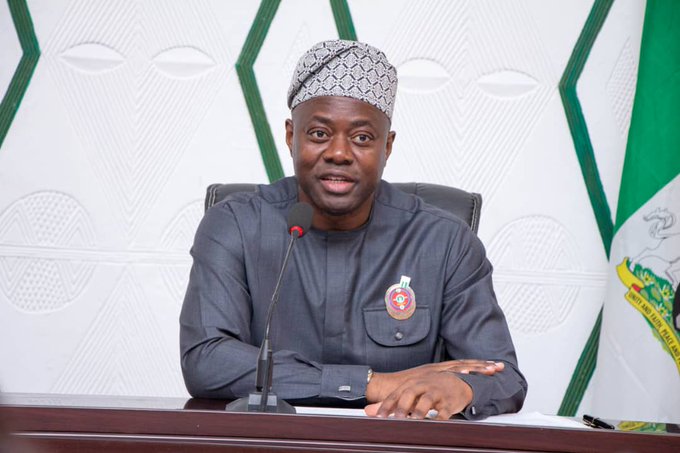 Estimated Reading Time: 2
The Oyo State Government has partnered with the University College Hospital, UCH, and Non-Governmental Organisations to establish additional Infectious Diseases Centres.
The newly commissioned Infectious Diseases Centre is located at the premises of the University College Hospital, UCH, in Ibadan, while another one, located at Ring Road, Ibadan, is under construction.
While commissioning the new Infectious Diseases Centre at UCH, the Oyo State Governor, Seyi Makinde, represented by the Commissioner for Health, Dr Bashir Bello, disclosed that as part of the government's efforts at eradicating Coronavirus in Nigeria, all the State's isolation and Infectious Disease Centres had been refurbished and re-equipped, in order to meet up with global standards and serve immediate and future needs.
He said, "One of the cardinal programmes of this administration is health and all the necessary political goodwill and proactive steps are being taken in containing the spread of the COVID-19 pandemic in the State. This present administration has equipped and established both ambulatory and stationary isolation and well-equipped centers across the six health zones of the State, with the putting up of the Emergency Operation Centre permanently, against not only COVID-19 but also all other infectious diseases."
In his remark, the Chief Medical Director, University College Hospital, UCH, Professor Abiodun Otegbayo, disclosed that the University College Hospital had successfully treated about 159 Covid-19 patients since the outbreak of the Coronavirus in Nigeria and recorded 18 deaths as a result of serious complications caused by the dreaded virus.
"We have that mortality because we take the sickest of the sick, the most severe cases are brought to the University College Hospital where that is the only place they can be treated. We have some of them that have comorbidities like hypertension, diabetes, asthma and some other chronic lung diseases. Some of them have kidney failure that requires dialysis which is not available in many other places in Oyo State. So, that is why we record mortalities at the University College Hospital," he explained.
Professor Otegbayo maintained that problems in the health sector are too enormous and overwhelming for government at any level to tackle alone.
He called for support and interventions from Nigerians, in order to put an end to the dreaded Covid-19 pandemic in the country.