Magu's lawyer writes probe panel, alleges 'secrecy' and violation of rights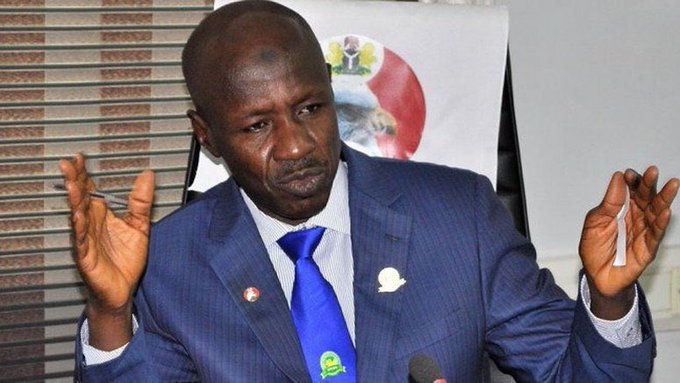 Estimated Reading Time: 1
Wahab Shittu, Legal Counsel to suspended acting chairman of the Economic and Financial Crimes Commission, Ibrahim Magu, has formally written to the Justice Ayo Salami-led Judicial Commission of Inquiry.
Shittu, who described the proceedings of the panel as 'secretive', accused the panel of various acts of illegalities and violations of his client's right to fair hearing.
The letter dated August 11, 2020, was addressed to the Chairman of the panel, which is probing Magu for alleged abuse of office and mismanagement of Federal Government recovered assets and finances from May 2015 to May 2020.
Shittu, in the letter, alleged that the panel's proceedings had been conducted in violation of not only the presidential instrument appointing it but also the Tribunal of Inquiry Act, 2004, which empowers the President to set up the JCI.
He described as "curious and worrisome" that the panel led by Salami, which started as an administrative panel of inquiry taking oral and documentary evidence in the past one month suddenly metamorphosed into a Judicial Commission of Inquiry.
According to him, "How this comes within the contemplation of a Commission of the Tribunal of Inquiry Act 2004 is very questionable."
He added: "Please, be further advised that by the instrument of appointment signed by the president of the federal republic of Nigeria on the July 3, 2020 and served on our client on August 8, 2020, the judicial commission of inquiry is to conclude all proceedings of the Inquiry within 45 days unless given express extension in writing by the president of the federal republic of Nigeria."
The lawyer noted that among other violations of the provisions of the Tribunal of Inquiry Act, 2004, even when allowed to participate at the proceedings as Magu's lawyer, he was never allowed to cross-examine the witnesses testifying against his client