Prices hiked as Abuja-Kaduna railway resume services on wednesday July 29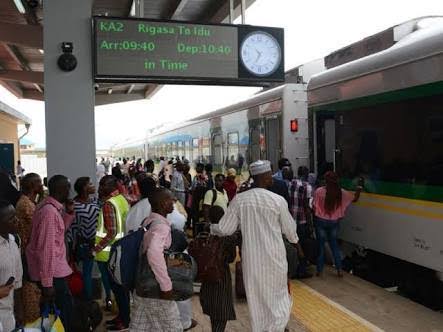 Estimated Reading Time: 1
The Abuja-Kaduna railway will resume operations on July 29 after more than three months of downtime due to the coronavirus pandemic.
The Minister of Transportation, Rotimi Amaechi, revealed this on Saturday during an inspection of the new coaches on the rail line.
Amaechi noted that health measures such as social distancing will be enforced.
"Abuja-Kaduna train service will resume operations on Wednesday," he wrote on Twitter. "We just conducted inspection of the new coaches on the Abuja-Kaduna rail line.
"Social distancing is set as the new normal with end to end sitting arrangement."
The minister also announced that passengers on the economy class will now pay the sum of three thousand naira for trips between Abuja and Kaduna
Passengers on the executive class will pay six thousand naira.
According to the minister, the federal government's approval of the new fares is not aimed at making profits but to keep rail services active.