GLOBAL DAY OF ACTION: Group demands empathy in the fight against drug use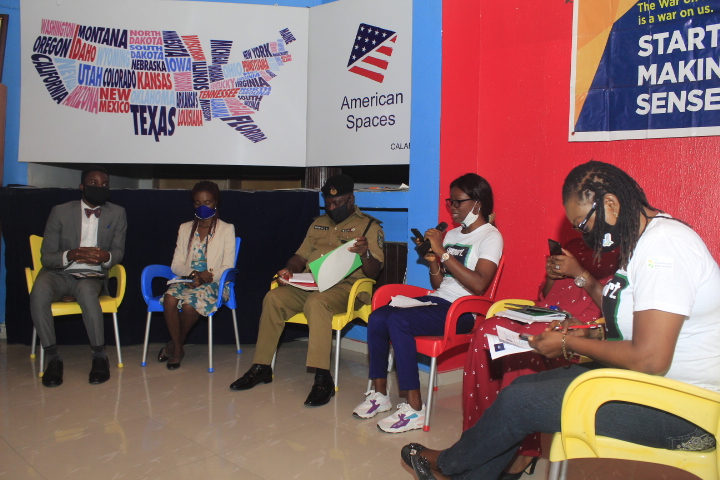 Estimated Reading Time: 2
A student group, Students for Sensible Drug Policy, University of Calabar Chapter has called for the adoption of new methods with dealing with people who use drugs, as the "punishment approach" has not yielded many results.
The group which held an event in Calabar, the Cross River state capital, on 26/06/2020 as part of the 2020 Global Day of Action, with the theme "Accelerating Momentum For Reform: De-Cluttering The Drug Narrative", said the event is meant to draw attention to the "need to change laws and policies that impede access to harm reduction interventions and to promote respect for the human rights of people who use drugs."
Mr. Isaac Olushola, President of the group, said there is a need "to engage stakeholders who are key-elements in driving policies to; discuss the current drug law and the evolving public health strategies, understand the known and unknown of drugs, come to resolution, and push for impact-driven projects to catalyze a change in policies that affect humans.
Isaac added that to get people off drugs, there is a need to show empathy, understanding, and support as that is the only way to meet them where they are.
Speaking, the Public Relations Officer, Cross River State Command, Mr. Kenneth Odili held that the law does not differentiate between a dealer and an abuser of drugs, and therefore a mere possession of an illegal drug amounts to a crime, but that that the agency is manned by humans who approach every case with a humane heart.
Mr. Kenneth further enjoined various state governments, civil society groups, and individuals to set up rehabilitation centers for recovering users.
Also speaking, Ms. Victoria Emah-Emah of Neighborhood Care Foundation, an NGO working in the slum said that there is a need to treat drug users as humans with emotions and needs.
Victoria held that drug users should be seen as victims who need help to get off addiction and throwing them into prison might not necessarily be the best method to deal with drug abuse.