Former Governor Of Oyo State, Abiola Ajimobi is dead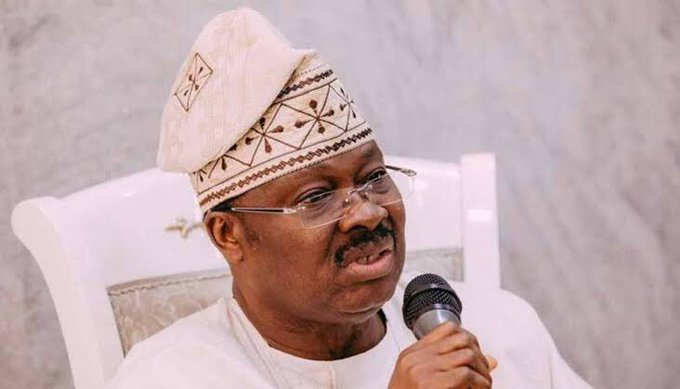 Estimated Reading Time: 1
Oyo state former Governor, Abiola Ajimobi has died.
The 70-year-old, who had been on a life support machine since last Friday at First Cardiology Hospital in Ikoyi, Lagos, after slipping into a coma following Coronavirus complications, finally died on Thursday, according to findings by SaharaReporters.
On Monday, a source told SaharaReporters that Ajimobi had been on life support machine after he slipped into a deep coma and may not make any recovery going by the observations of medical experts around him.
Ajimobi's passing came a week after he was rumoured to have died at the same private hospital. The news was later debunked.
He was first hospitalised in early June after contracting the deadly virus that has now sickened millions and claimed nearly 500,000 lives across the world.
Mr Ajimobi was a senator from 2003 to 2007. After unsuccessful attempts, he was elected governor in 2011 and re-elected in 2015, becoming the first person to serve two terms in the state.
He was survived by his wife and children.