Resident doctors in Bayelsa are still on strike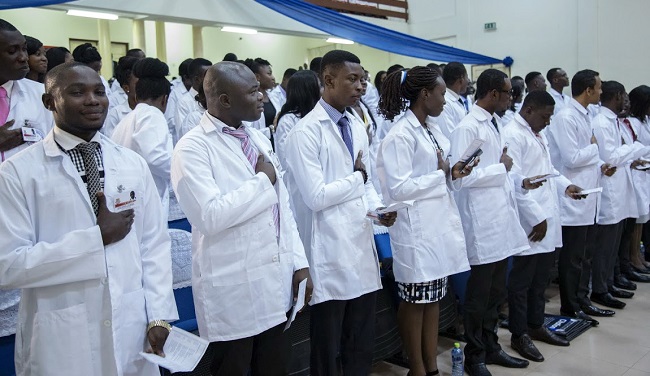 Estimated Reading Time: 1
Resident doctors at the Bayelsa Government-owned Niger Delta University Teaching Hospital (NDUTH), Okolobiri, are yet to resume from the indefinite strike suspended on Sunday by their national body.
The leadership of National Association of Resident Doctors (NARD) had, on Sunday, directed its members across the country to resume work as the Federal Government said it has cleared outstanding hazard allowances, among other demands.
The News Agency of Nigeria (NAN) reports that NDUTH hosts the 100-bed capacity COVID-19 isolation centre located at the outskirts of Yenagoa, the state capital.
The rising spread of confirmed cases to 169 from 130 in Bayelsa with less than 200-bed isolation capacity has raised concerns of an impending crisis in the coming days.
Dr Olu Inestol, the President of NDUTH chapter of Association of Resident Doctors (ARD), told NAN on the telephone on Monday that members of the association were still on strike.
"We cannot resume work yet like our counterparts in Federal Government establishments who are being paid the promised hazard allowances, but the same cannot be said for us at the state level
As we speak, nothing has been done about our own at NDUTH and that is why we cannot return to work, the strike therefore continues," Inestol said.
However, at the Federal Medical Centre, Yenagoa some resident doctors were seen at their duty posts attending to patients' having complied with the directive on the nationwide strike suspension.
Dr Divine Irole, the President of ARD in the hospital, told NAN that the doctors have returned to work as directed.