John Campbell, Former US Ambassador says insecurity in Northern Nigeria "deteriorating, resulting in popular discontent."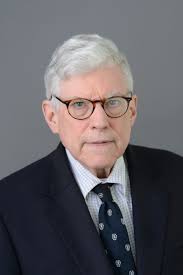 Estimated Reading Time: 1
A former United States Ambassador to Nigeria, John Campbell, has said insecurity in Nigeria, especially in the North, appears to be worsening.
Referencing the killings in the region in recent times, especially the June 10 banditry attacks in Katsina State and those on June 9 in Borno State, the ex-US envoy said the two assaults were examples of different aspects of insecurity in northern Nigeria.
In a blog post he co-authored with Research Associate, Africa Policy, Jack McCaslin, on Council on Foreign Relations, Campbell said, "Large-scale banditry is on the rise throughout Nigeria, particularly in the northwest.
"Indeed, jihadi groups have financed their operations by kidnapping for ransom…"
"In any event, the bottom line is that security everywhere in Nigeria, particularly across the north, appears to be rapidly deteriorating, resulting in popular discontent."