Democracy Day: President Buhari pledges to sustain Nigeria's democracy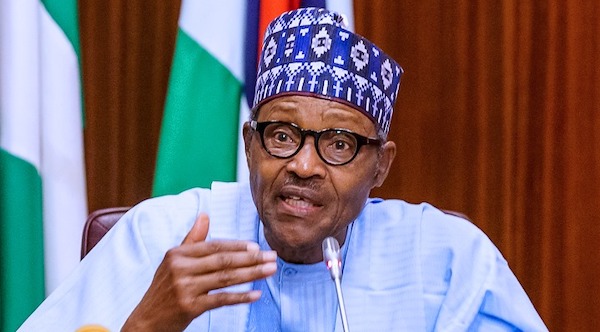 As Nigeria marks it's 21st anniversary of uninterrupted democracy, President Muhammadu Buhari says the country will continue to sustain the tenets of democracy in line with the vision of its founding fathers.
The president made the remark in a nationwide broadcast to the nation on Friday, June 12.
He praised the effort of all those who have contributed to the fight against the novel COVID-19.
"This day provides us an opportunity to reflect on our journey as a nation, our achievements and struggles. It is a day to honour our founding fathers who toiled to establish our republic and every Nigerian who has worked tirelessly to sustain it.
"Sustaining our democracy thus far, has been a collective struggle and I congratulate all Nigerians and particularly leaders of our democratic institutions for their resilience and determination to ensure that Nigeria remains a shining example of democracy," he said.
The President used the occasion to highlight some of the giant strides of his administration, since coming on board in 2015.
He said: "In my 2019 Democracy Day address, I promised to frontally address the nation's daunting challenges, especially insecurity, economy and corruption. I therefore, find it necessary to give an account of my stewardship on this day.
"We have recorded notable achievements in the course of implementing our nine priority objectives and are establishing a solid foundation for future success."
"On the economic front, our objectives have remained to stabilize the macroeconomy, achieve agricultural and food security, ensure energy sufficiency in power and petroleum products, develop infrastructure, fight corruption and improve governance."
This is the first time Nigeria is marking Democracy Day on June 12, following the enactment of a law to that effect, in honour of the winner of the 1993 Presidential election, the late Moshood Abiola.