Coronavirus is shocked by Nigerians' nonchalance: Am I a Joke to You?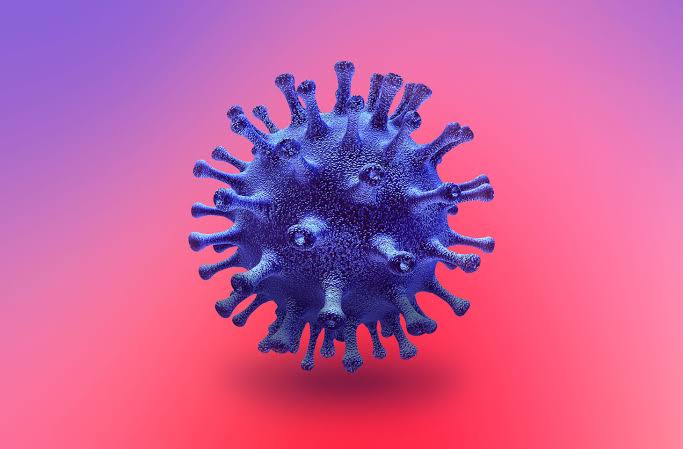 Estimated Reading Time: 5
We decided that coronavirus has its own operating hours and cannot affect us in certain places. How wrong are we?
The first case of COVID-19 in Nigeria was confirmed by the Ministry of Health on 28 February 2020. Shortly after this, many people started remote work. By 30 March 2020, the first lockdown in Lagos, Abuja, and Ogun was announced. At that time, everyone, or almost everyone, was taking extra precautions, from buying sanitizers at ridiculously inflated prices to panic shopping from malls.
We rushed into lockdown with no preparation and no sustainable guidelines. Our policymakers didn't think to ask: if we shut down all movements include public transportation, how will essential workers, the majority of whom have no, cars go to work? For how long can we lock down our cities? How will everyone get food?
Not long after, by 4 May 2020, we transitioned into a 'relaxed' restriction of movement. We were told: you can go to work, but only within certain hours, you must wear "improvised face masks" in public, and keep a distance of 2 metres from other people, markets should only be open from 8 am- 3 pm while banks, government, and corporate offices are open from 8 am – 2 pm. At the time, we had 2802 confirmed cases, with 93 people dead from the virus.
In reality, how possible is it to maintain a distance of 2 meters in a danfo bus, if you cannot afford an Uber? How have we been maintaining this 2-metre distance from the market man/woman who sells meat and vegetables to us? It is almost impossible so many people stopped trying. It's uncomfortable breathing under a face mask so they preferred to wear the masks on their chins. It's stressful washing your hands every hour so we just give up.
Many people resigned to the fact that they had to go to work anyway, so they might as well go to the salon, or the nail-store, or pop-in at their friend's house.
As of yesterday, 1 June 2020, the number of confirmed cases has increased to 10, 162. Although a good 3007 people have been discharged, we have also lost 287 people. Yet, we act like we're suddenly safe. It is at this time that the Government, in its wisdom, thinks it best to extend curfew hours and open religious organizations for service. Even before theannouncements lifting the restrictions, since 4 May 2020 when workers were asked to return to work with a curfew of 6 am – 8 pm, many people took that relaxation of movement restrictions to go out, not just for essential things like going to work or buying food, but because they were tired of staying at home.
Right from February, we knew that Nigeria, like most African nations, does not have the economic capacity to sustain an extended lockdown where businesses are halted. But we do not also expect such as reactionary mode of dealing with a pandemic, or a copy and paste procedure from other countries. As countries as relaxing lockdown restrictions, Nigeria is also following suit, forgetting that, we are 'behind' in the progression of the disease spread, just like the USA was behind Italy.
What we cannot afford to do is throw our hands in the air and choose to open everything up: domestic flights; bodies that we can live without, like churches and mosques; extended working hours. Unfortunately, rather than look for home-grown solutions, or adopt policies likeSenegal, this is the path our government is choosing to follow.
Have Nigerians Forgotten that Coronavirus is Communicable?
Many people have learned to remove the panic we all felt from 28 February to mid-March. How many times a day do you wash your hands? Do you wash them for up to 20 seconds per wash? Have you been going to visit friends and family, or attending a naming ceremony? Are we shaking hands and hugging people? Do we remember what social distancing is? Is social distancing even possible for us?
It's not just about people who seem to have forgotten that coronavirus spreads quickly even through asymptomatic carriers, it's also about people who have no choice but to return to their jobs, to taking public transport, to sharing a keke napep, if they want to eat.
Perhaps the ability to maintain social distancing is only for the elites. Even for middle-class citizens who use open markets, it is impossible to maintain social distance for long stretches of time. If you use the bus, you cannot help but mingle with other people. If you use an Uber, are you going to gear up as Naomi Campbell does? Can you afford it?
What will happen if we keep relaxing the restrictions with no alternative measures to curb the spread of the virus, and without the resources to carry out mass/holistic testing of the millions of Nigerians? Please refer to countries like Italy and the USA.
What can we do in spite of these?
Take responsibility. Our public health and safety is both an individual and collective responsibility. My health and safety from communicable diseases depend not just on my maintaining physical hygiene, but also on the physical hygiene standards of the people I live with. We all must take responsibility and not just on social media.
Take responsibility in the privacy of your homes where no one can see you. Don't be nonchalant about your own health or the health of others. Treat everyone, including yourself, as if they were already infected with the virus, but asymptomatic.
Call me a pagan, but because the government has relaxed restrictions of faith-based places of worship does not mean you have to attend. If you believe in the Christian God, a core part of your belief is that God is everywhere. He is in your homes, too. For Muslims, I have been told that the Hadith from 'Abd ar-Rahmaan ibn 'Awf is clear in telling believers to flee from plagues. Worship in your homes.
The epidemic doesn't take breaks, it doesn't respect curfews, nor take note of economic needs. The virus exists, and we, by failing to maintain physical distance, by mingling with other people who are infected, by failing to keep proper hygiene, spread it.
If we do not want the numbers to rise like in the USA or Italy, it's time to reconsider: is my going out really necessary? Am I doing my best to ensure that I don't spread the virus?
By Ohotuowo Ogbeche
---
Disclaimer
It is the policy of NewsWireNGR not to endorse or oppose any opinion expressed by a User or Content provided by a User, Contributor, or other independent party. Opinion pieces and contributions are the opinions of the writers only and do not represent the opinions of NewsWireNGR