"We have lost a great member" Redeemed Church Demands #JUSTICE4UWA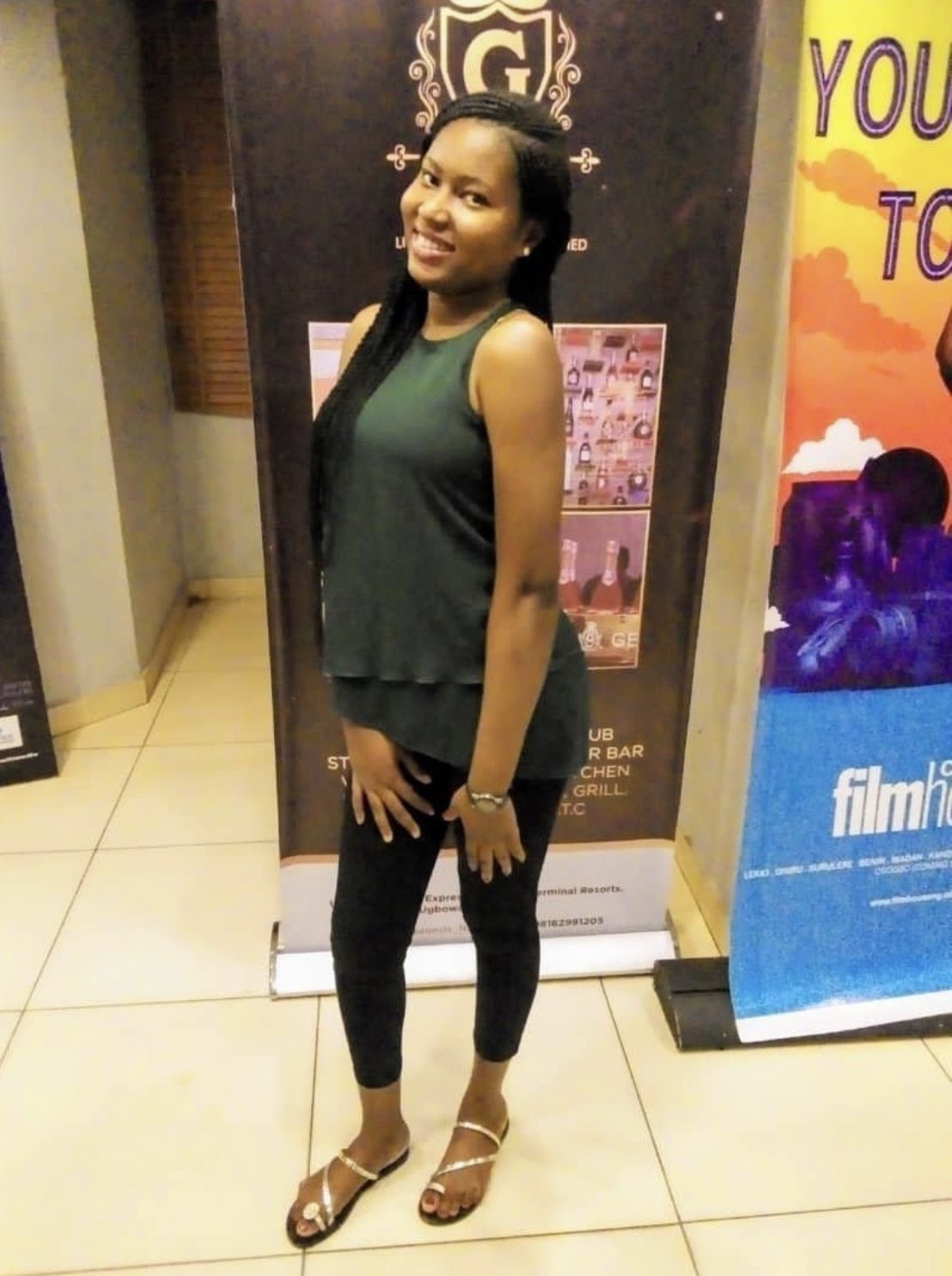 Estimated Reading Time: 2
The Redeemed Christian Church of God (RCCG) has condemned the rape and murder of one of its members Uwaila Omozuwa, 22, who was brutally attacked and raped in one of its parishes in Edo state, leading to her death.
Speaking with Punch, the Head, Media and Public Relations, RCCG, Pastor Olaitan Olubiyi, on Sunday commiserated with Uwa's family for its loss, adding that she was a committed chorister in the parish where she was killed.
Olubiyi asked the police to get to the root of the case and bring the killers to justice.
"The church wants to commiserate with her family because it is a great loss; somebody has lost a daughter and a promising family member. We are saddened by the occurrence.
"The lady was a member of the choir in one of our parishes and from the report we have, she had been going to collect the key to the church, where she had been having her private study.
"On May 27, she did the same thing and nobody knew what had happened. When the night guard resumed, he found her in a pool of blood, half-naked.
"The parents were called in and the police were informed. She was taken from the University of Benin Teaching Hospital. We learnt that she gave up the ghost last night.
"It is really sad for us because we have lost a great member and we pray the Lord will help the family at this time."
The General Overseer of the RCCG, Pastor E A Adeboye in a tweet said the church was cooperating with the authorities to bring Uwa's killers to book.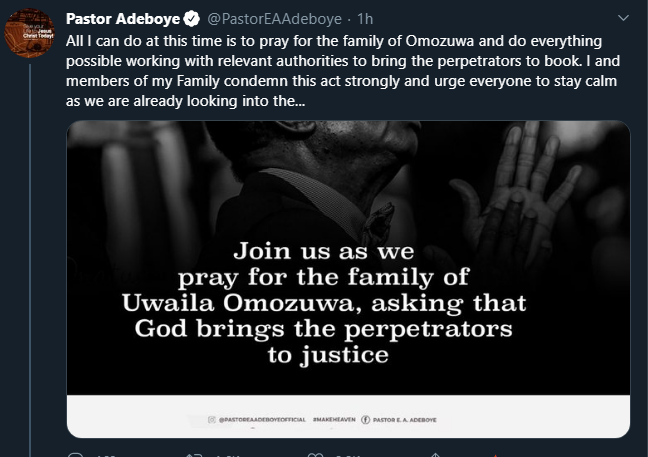 Omozuwa's brutal killing has been a major trending topic on all social media platforms with many Nigerians, including celebrities, calling for justice.
She was a first-year Microbiology student at the University of Benin, and attended The Redeemed Christian Church of God, Edo Province 10, Ikpoba Hill, Benin.
She had gone into the church to study when she was brutally attacked and left in a pool of her own blood, and was only found by the security guard much later.
The Edo state governor Godwin Obaseki had earlier called on the police to investigate Uwa's death, noting that if her attackers were found they would face the penalties listed in the Violence against Persons law which is in effect in the state.
"The Police has been mandated to identify, arrest and prosecute anyone found culpable in her death. The Violence Against Persons (VAP) Law is in effect in our state.
"Using this law, we would ensure to investigate what exactly transpired and deal decisively with those found complicit in the dastardly act, whoever they might be." Obaseki said.