We have worked hard for our COVID-19 free status- Cross River Govt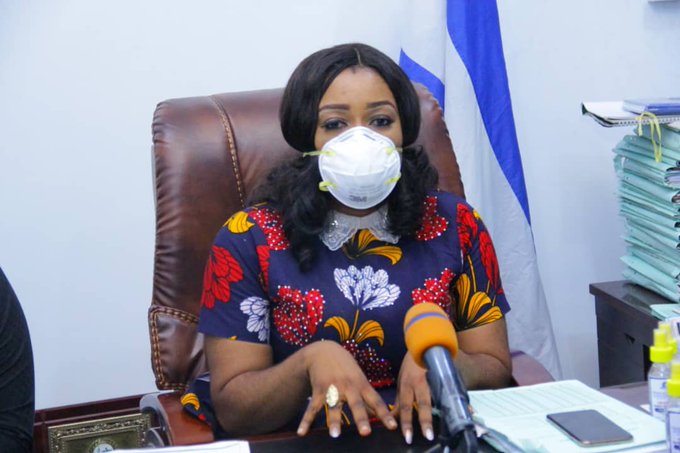 Estimated Reading Time: 2
The Cross River State Government has reacted to allegations from some quarters that the government is not reporting Coronavirus cases, saying that the state government has nothing to hide and that it zero covid19 status is due to proactive planning.
The State Commissioner of Health, Dr. Betta Edu who spoke to journalist in Calabar, the Cross River State capital expressed her frustration with those who have consistently questioned the intention of the government saying that "we have magnified coronavirus so much that health workers are now abandoning patients to die."
Her words; "In the past couple of weeks there have been a lot of conspiracy theories, a lot of back and forth as regards why Cross River State is still COVID-19 free. There has been those who have alleged that we have been hiding cases and that we have been killing people in their houses, we are asking people not to come forward and speak, they're a lot of whys as regards how we are the only state to record no case of coronavirus.
A teary-eyed Betta said that the government has been very deliberate and proactive in its handling of the matter, saying that "As early as January 4th this year we started the EOC even before the virus was declared a global pandemic" and that the ministry embarked on "massive sensitization, not just in urban areas, in rural areas and hard to reach areas."
She added that "I am sure we are the very first state in Nigeria that distributed 5300 PPEs in January in both the teaching hospital, general hospitals across the state, primary health care centers across the state, of course, the military, paramilitary, private hospitals all funded by the Cross River State government.
"We were the very first state in Nigeria to screen people who were coming in through our borders. At the airport, we worked through the Port Health Authorities to screen people every single day; morning, afternoon evening. At the land port, we were screening people who were coming in, in the seaport we were screening people who were coming into our state. This was as early as January this year. There was no other state in Nigeria that was doing that." She stated.
Betta added that the state government had shut down inter-state borders and restricted movement even before President Buhari had given the orders to shut down nationwide.
Dr. Betta wondered why the Federal government is refusing to support Cross River state for her effort in the prevention of COVID-19 and is waiting for her to have cases.