Breaking: Buhari writes National Assembly, wants a fresh $5.513bn loan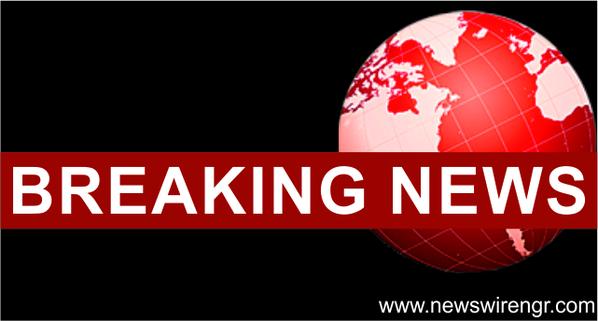 Estimated Reading Time: 2
Nigeria's President Muhammadu Buhari has again written to the National Assembly seeking a fresh $5.513bn external loans to Finance revised 2020 budget .
In a letter read during Thursday's plenary session by the Speaker of the House of Representatives, Femi Gbajabiamila, the President said the funds will be used for the federal government's priority projects and to support the response to the COVID-19 pandemic.
He also said part of it will be used to fund the revised 2020 budget, and to support the state governments. Television Journalist, Seun Okin also confirmed the request for a Loan to the lawmakers by President Muhammadu Buhari in a tweet..
In April, the International Monetary Fund, IMF, approved US$3.4 billion loan called "emergency financial assistance" under the Rapid Financing Instrument to support the Nigerian Government authorities' efforts in addressing the severe economic impact of the COVID-19 shock and the sharp fall in oil prices.
"The Executive Board of the International Monetary Fund (IMF) approved Nigeria's request for emergency financial assistance of SDR 2,454.5 million (US$ 3.4 billion, 100 percent of quota) under the Rapid Financing Instrument (RFI) to meet the urgent balance of payment needs stemming from the outbreak of the COVID-19 pandemic", the statement by the IMF read in parts. 
The statement added, that the near-term economic impact of COVID-19 is expected to be severe, while already high downside risks have increased. 
"Even before the COVID-19 outbreak, Nigeria's economy was facing headwinds from rising external vulnerabilities and falling per capita GDP levels. The pandemic—along with the sharp fall in oil prices—has magnified the vulnerabilities, leading to a historic decline in growth and large financing needs" the statement continued. 
it reads, "The IMF financial support will help limit the decline in international reserves and provide financing to the budget for targeted and temporary spending increases aimed at containing and mitigating the economic impact of the pandemic and of the sharp fall in international oil prices". 
It seems the loan by IMF isn't sufficient, given the additional request by the President on Thursday, but we shall be updating our readers with more details of the request made…
More to follow..
To continue telling under-reported stories, we need your support for the work we do, donate to https://www.paystack.com/paynewswirengr
Also, kindly donate to the work we do using this interim PAYPAL ID https://www.paypal.me/NewsWireNGR