Just In: Benin palace welcomes birth of first Prince on the throne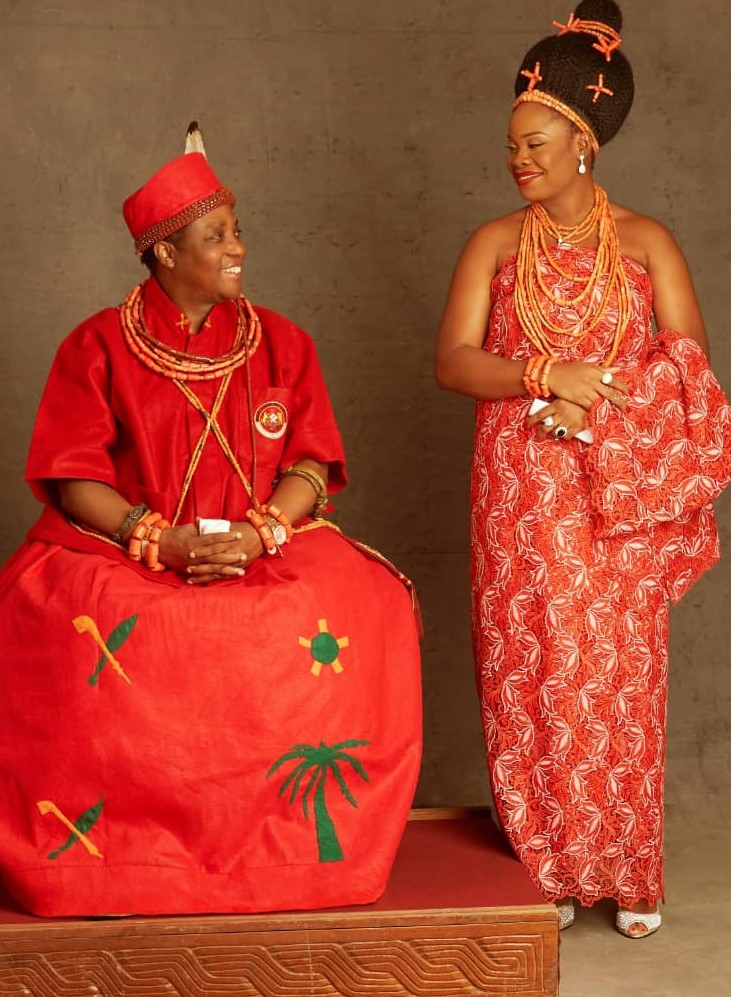 Estimated Reading Time: 2
The Benin Traditional Council on Monday announced the birth of a new Prince of the Kingdom Ben to Oba Ewuare ll, Oba of Benin, by one of his Queens, Her Royal Highness, Queen Iyayota of Benin Kingdom.
The joyous news was broken to the press by the Iyase of Benin Kingdom (Prime Minister), Chief Sam Igbe.
The new Prince is the first to be born to the revered Monarch on throne.
"By he grace of the Almighty God and the benevolence of our ancestors, the Benin Traditional Council on behalf of His Royal Majesty, Omo N'Oba N'Edo Uku Akpolokpolo, Oba Ewuare ll, Oba of Benin and the royal palace of Benin Kingdom, joyfully wish to announce that Her Royal Highness, Queen Iyayota of Benin Kingdom been has delivered of a bouncing baby boy.
"The infant Prince and his mother are in excellent health and good spirits," Igbe said.
The Benin Traditional Council congratulated the Monarch and the amicable Queen for the arrival of the Prince.
"It is our prayers that the Prince will grow in good health, excellent and grace and that he shall be blessed immeasurably by the Almighty God and, the great Royal ancestors with the wisdom, kindness and generosity, knowledge and courage of his illustrious father," it said.
Ewuare II chose his name as tribute to the 15th-century Ewuare I1. Ewuare II was crowned the Oba of Benin on 20 October 2016.
 He is the 40th Oba, a title created for the Head of State (Emperor) of the Benin Empire at some time between 1180 and 1300.
The current Oba of Benin, attended Edo College in Benin from 1965 to 1967 and Immaculate Conception College from 1968 to 1970. He got his A-Level Certificate from South Thames College, London. He graduated with an Economics degree from the University of Wales, UK and holds a Master of Public Administration degree from Rutgers University Graduate School, New Jersey, USA.
To continue telling under-reported stories, we need your support for the work we do, donate to https://paystack.com/paynewswirengr
Also, kindly donate to the work we do using this interim PAYPAL ID https://www.paypal.me/NewsWireNGR.