In six days, 155 Persons are said to have been buried In Yobe State – all exhibited COVID-19 Symptoms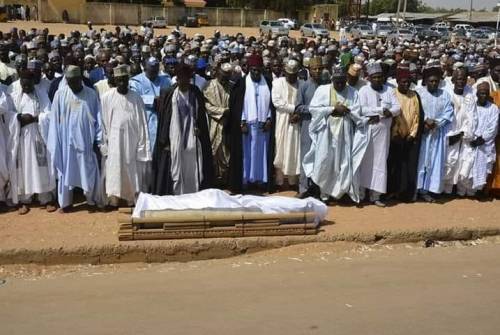 Estimated Reading Time: 1
No less than 155 persons have died in Gashua and Potiskum areas of Yobe State over the last six days after exhibiting symptoms related with Coronavirus.
According to SaharaReporters, "The deaths, which have caused panic among residents of the state, is similar to the situation experienced in Kano recently where people in large numbers died consistently for several days to what had now been confirmed by the Presidential Task Force on COVID-19 to be the virus". 
Between April 30 and May 5, 98 people died in Potiskum.
"Cemeteries are now the busiest places in these towns.
"In Gashua town, at least 57 have died. Those dying are mostly elders, yet the state Committee on COVID-19 is sleeping in Damaturu as if nothing is happening," another source familiar with the situation, said.
Nigeria now has a total of 2950 confirmed cases of #COVID19 with 481 discharged and 98 deaths recorded according to official figures.
To continue telling under-reported stories, we need your support for the work we do, donate to https://paystack.com/pay
Also, kindly donate to the work we do using this interim PAYPAL ID https://www.paypal.me/NewsWireNGR.