President Buhari Asks IMF, World Bank For Debt Cancellation And Assistance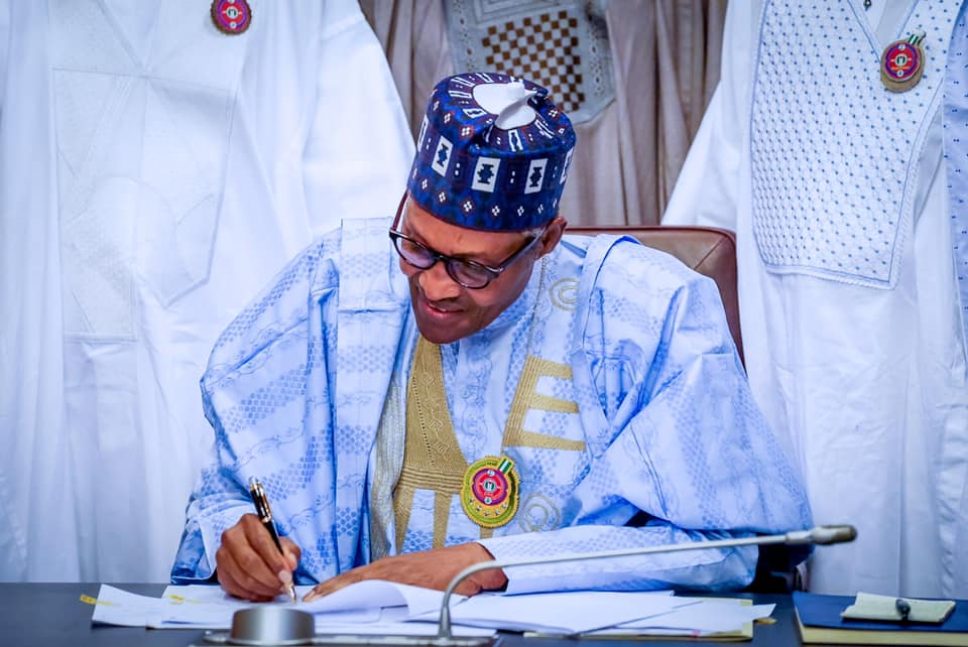 Estimated Reading Time: 1
President Muhammadu Buhari has urged international financial institutions to assist member states in cushioning the negative impact of the pandemic in the spirit of solidarity.
According to him, the assistance includes extending concessional loans, technical support, lowering of tariff on medical equipment and consumables, sharing of expertise in case management, adopting open trade policies, as well as outright debt cancellation.
President Buhari said this on Monday in Abuja while participating in a virtual Summit of Heads of State and Government of the Non-Aligned Movement (NAM).
"Already, countries ravaged by the COVID-19 pandemic have been seeking loans from international financial institutions like the World Bank and International Monetary Fund, among others," Buhari said.
Buhari, who said only a collective international approach would mitigate the devastating effect of COVID-19, assured that the Federal Government would intensify efforts to monitor, test and isolate more people, especially at the community level.
He added that national, regional and global strategies would be required to tackle the pandemic which, he said, had ravaged humanity and caused unprecedented devastation to the well-being of people, their livelihoods, and global economy.
---
To continue telling under-reported stories, we need your support for the work we do, by donating to https://paystack.com/pay