No Entry Into Osun State House Of Assembly Complex Without Face Masks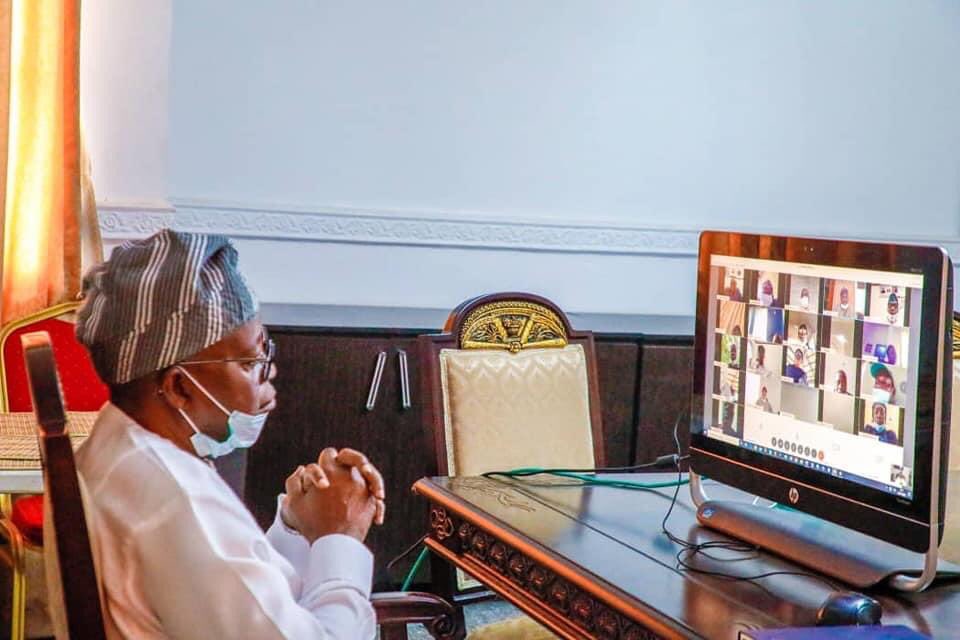 Estimated Reading Time: 1
The Osun house of assembly says workers and visitors will not be allowed entry into its complex without the use of face masks.
Timothy Owoeye, speaker of the assembly, disclosed this in a statement issued by Kunle Alabi, his chief press secretary, in Osogbo, the state capital, on Tuesday.
With 37 confirmed cases, Osun is the 14th state with the highest number of COVID-19 cases in Nigeria.
The speaker said the decision to implement compliance with the use of face masks within the assembly was sequel to the relaxation of the lockdown in the state.
He said the decision was reached after an executive session of the assembly, adding that the measure seeks to prevent the spread of the virus.
"We are all aware that the assembly has resumed fully for legislative activities with very few senior cadre of workers in spite of the ravaging coronavirus. This was borne out of the need to support government in the fight against the pandemic," the statement read.
"The lead agenda of the 7th Assembly is quality legislation that will impact the lives of Osun people, in order to assuage the fear of people contracting the virus while we resumed.
"It has become imperative that everyone coming to the assembly must wear face mask. It is going to be, no face mask, no entry.
"It is the resolution of the assembly that if everybody wears a face mask, we will be mutually protecting each other.
"Wearing a face covering is just one additional step that we can take to stop the spread of the virus, but it is not a replacement for other important protective measures, such as washing hands and social distancing."
---
To continue telling under-reported stories, we need your support for the work we do, by donating to https://paystack.com/pay