Bauchi State Imposes Fines On Lockdown Violators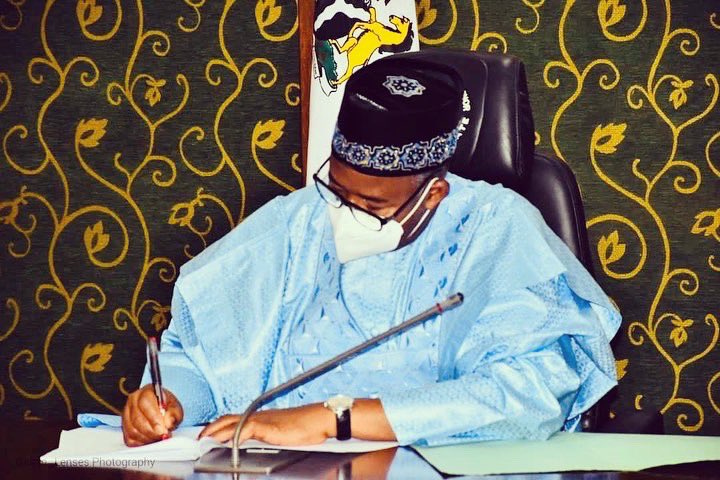 Estimated Reading Time: 1
Governor of Bauchi state, Senator Bala Mohammed, has signed an Executive Order on #COVID19, known as the "Bauchi State Infectious Disease Prevention Regulations".
The Governor made the announcement on Tuesday, saying the order is in line with the earlier directives issued to diminish and put an end to the spread of the coronavirus in the state.
According to the Governor, so far, in implementing the state-wide partial lockdown, Bauchi state has partially closed markets, banned the operations of commercial motorcycles, restricted the number of persons who board Keke Napep per trip, and have suspended all public gatherings.
The Governor also announced that under the Executive Order, violators of the partial lockdown would pay a fine of N5,000 while those on essential services must use face masks or pay a fine of N5,000.
Motorcycle operators would also pay a fine of N5,000. Also, violators of physical and social distancing, Keke Napep with passengers not observing social distancing, vehicles, buses coming from other states as well as truck drivers will pay fines of N5,000, N10,000, N20,000, N20,000 and N30,000 respectively. 
To continue telling under-reported stories, we need your support for the work we do, donate to https://paystack.com/pay/newswirengr