The Rural Electrification Agency Powers 4 #COVID19 Health Centres With Solar Hybrid Mini Grids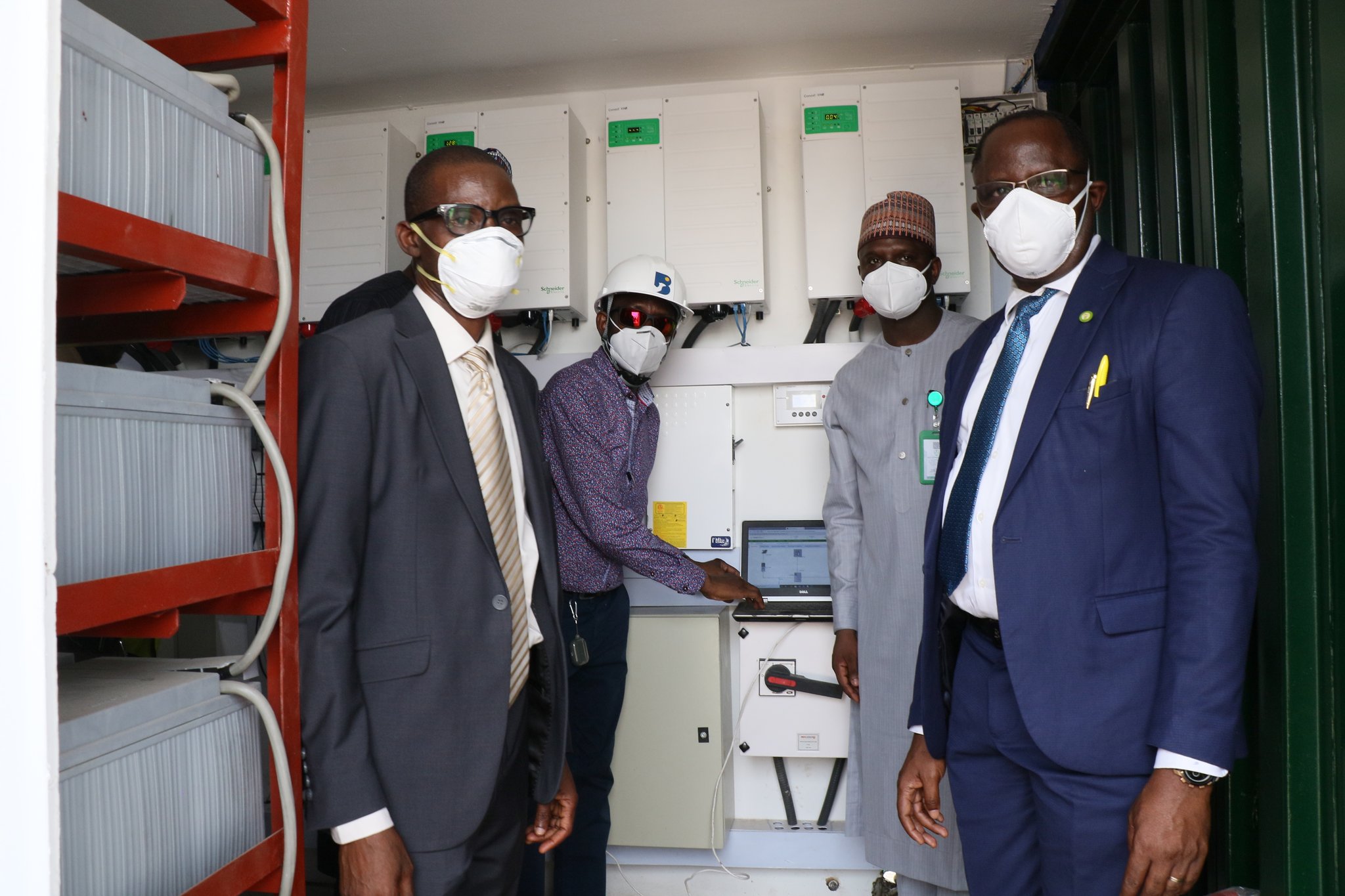 Estimated Reading Time: 1


The Rural Electrification Agency (REA) has handed over four completed solar hybrid mini grid plants in three states; FCT, Lagos and Ogun states.

This is part of the Agency's support in stemming the tide against the Covid-19 pandemic.

The projects handed over to authorities at the health centers include a 53.1KWp solar hybrid mini grid installed at the University of Abuja Teaching Hospital Covid-19 Isolation Center.

A 25KWp solar hybrid mini grid at Nigeria Center for Disease Control (NCDC) Public Health Laboratory in Lagos as well as a 20KWp solar hybrid mini grid at 128 Bed Ikenne Isolation Center and 10KWp solar Mini hybrid mini grid at 100 Bed Iberekodo isolation Center in Ogun state.

Two other completed solar hybrid mini grids are slated to be handed over on Thursday, 16th of April, 2020 in Ogun state.

According to a statement released on the agency's official social media page, the initiative is being implemented by the Agency to complement the efforts of the Federal and State Government as well as the private sector in containing the spread of the Covid-19 virus in the country.

The Managing Director/CEO of the Agency; Ahmad Salihijo Ahmad, while delivering remarks at the Handover of the project reiterated REA's support in containing Covid-19 and commitment towards electrification of unserved and underserved areas across the country.