AfDB President, Akinwunmi Adesina Denies Allegations Of Misconduct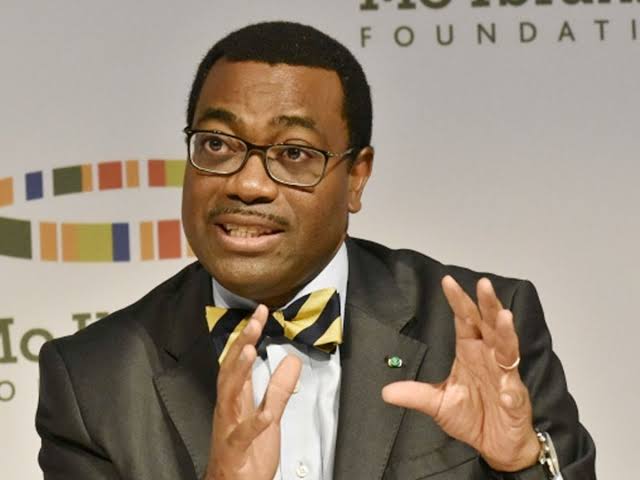 Estimated Reading Time: 1
President of the African Development Bank (AfDB), Dr. Akinwunmi Adesina, has described as spurious and unfounded an allegation by a group that described itself as concerned staff members of the bank that he violated the code of conduct of the institution.
In a statement he issued yesterday, Adesina said following the publication of the allegation in a foreign magazine, Le Monde, he was overwhelmed by the tremendous show of support and solidarity he had been receiving.
In an 18-page petition, the concerned staff members listed the alleged cases of breach of code of conduct by Nigeria's former Agriculture minister to include unethical conduct, private gain, an impediment to efficiency, preferential treatment, involvement in political activity, among other activities they alleged to have adversely affected confidence and integrity of the bank.
The group said: "Since 2015, the President has taken his responsibility of Chief of the Staff to heart, playing a very active role in the recruitment of all managerial positions, acting as the de facto human resources manager.
"According to our information, for all PL2 positions (manager) and above, the President validates the shortlist of candidates to be interviewed and the list of candidates selected after the interviews.
"He is known to have excluded top-rated candidates from shortlists and to have canceled shortlists drawn up by independent recruitment panels."
Respinding to the allegations, the bank's president said: "I am 100 per cent confident that due process and transparency, based on facts and evidence, will indicate that these are all nothing more than spurious and unfounded allegations. I would like all our highly dedicated bank staff, shareholders and partners not to be moved or shaken by any of these blatantly false allegations. I will stay calm and resolute. I will not be distracted. No amount of lies can ever cover up the truth. Soon the truth will come out."