Victor Ejechi: Corona Virus; Lagos State and the dilemma of a Shut-Down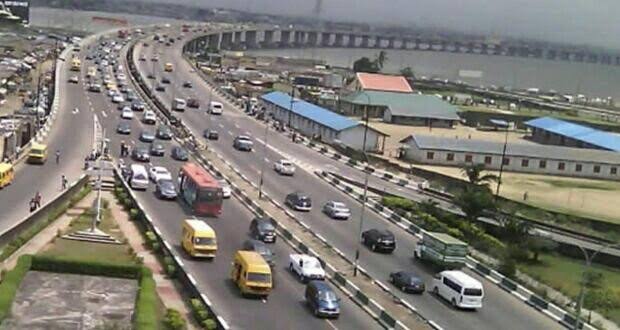 Estimated Reading Time: 3
It is no longer news that in December 2019, the world woke up to the report of a novel viral infection, coronavirus (COVID-19), with its first case reported in China's Wuhan territory. In March 2020, the WHO declares the upper respiratory tract virus a global pandemic after cases were recorded in most continents in the world.
The virus spread into Nigeria through an Italian man who was confirmed to be Nigeria's first coronavirus index case after arriving from Milan was in the country for almost two full days before being isolated, travelling through Lagos and visiting another state. As at the time of writing this, it has been reported that the index case, after weeks of being in isolation has been confirmed NEGATIVE.
Some of the most striking imagery of the impact of the coronavirus outbreak have been photos of empty streets and tourist hotspots in the world's biggest cities. Countries and cities that we can confidently say have a better medical system, good political structure and somewhat better leadership are also suffering from the pandemic.
In Lagos, as part of attempts to limit the spread of Covid-19, the state government have instituted lock-down measures and banned public gatherings of more than 20 persons, Markets have been instructed to go on shut down and everyone is advocating for a shutdown and that citizens should STAY HOME so that it can help prevent the spread.
The dilemma of a Shut-Down

Lagos is undoubtedly Africa's largest city with over 21 million people, with a targeted Internally Generated Revenue of N73.8bn monthly in 2020, is looking at the possibility of a shut down in the coming days to help prevent the spread of the virus.
With 29 confirmed cases, by far the most in Nigeria, the state government has asked schools to shut down, banned public gatherings of more than 50 people, particularly religious congregations and market places have been instructed to go on lockdown.
The big question is, can Lagos state afford a shutdown or a lockdown?
Lagos has been described as a no man's land. Many a time when such word is used to define Lagos, it connotes that the state is full of lawlessness. The city is known for its non-stop activities and the hustle and bustle spirit that perennially draws thousands of Nigerians from other states in search of better economic opportunities, hence the ever-increasing population in the city.
As beautiful and productive Lagos might look, we still have a lot of slums and communities that are poverty hub. A group of Communities occupy with people who have to feed by going out each day. If they fail to go out, the virus of hunger will strike. What will shutdown or a lockdown mean to such people?
A community like Ajegunle that is situated in Ajeromi Ifelodun Local Government Area, which is often described as a 'jungle city' or 'AJ City' with a multi-ethnic population of 156,000 occupants of people who are mostly eating from hand-to-mouth.
Having lived in Ajegunle for years, I can categorically say that, Ajegunle is a city that contains people that have ingenuity and chutzpah, which are skills or personality people need to be able to survive in an overwhelmed slum. The level of lawlessness can not be overstressed as people seek solutions for their daily life.
I ask again, what's the implication of a shut-down?
Many have been advocating for a work-from-home- policy, which is not bad. We must also understand that the majority of people living in Lagos are in the informal sector, and they literally eat from hand to mouth and they also contributed largely to the revenue of the state government.
A lot of people trading in Lagos for instance, won't be able to boast of a meal for their family if we decided to implement 'stay home' policy or a complete shut-down. A lot of people are scared of the Corona Virus that is outside but they will be faced with another virus in the house, which is hunger.
What will the average person living in Lagos do, run away from Covid19 that is outside, or face the virus that is inside called hunger?
This is a very dicey situation for both the state government and the good people of Lagos state.