Finance Minister; Zainab Ahmed Outlines Financial Plans To Combat #COVID19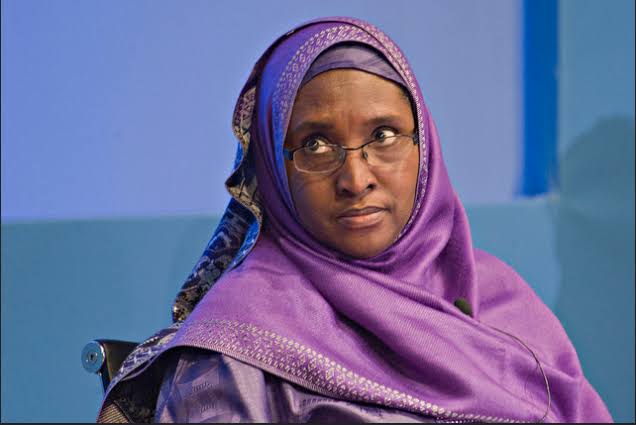 Estimated Reading Time: 1
Nigeria's Minister of Finance, Zainab Ahmed has proposed a review of the 2020 budget using a US$30 per barrel price benchmark as against USD$57 initially passed in December, to prepare for the worst case scenario, as well as insulate the Nigeria economy against any form of unexpected crisis.

The minister said prior to COVID-19 and Oil price decline, the Nigerian economy was already fragile and vulnerable.

She made this proposal during her presentation at the National assembly leadership meeting led by the Senate president ; Ahmad Ibrahim Lawan.

The meeting was held with some Ministers and Heads of agencies from the Executive arm of Government to brainstorm on the impact of Coronavirus pandemic on the Nigerian economy.

In her presentation, the finance minister noted that the impact of the pandemic which resulted in international crisis created a disruption in travel and trade, and put "increasing pressure on the naira and foreign reserves as the crude oil sales receipts decline and the country's micro-economic outlook worsens.

She also said budgeted revenues for Nigeria Customs Service have been reduced from N1.5trn to N94bn "due to anticipated reduction in trade volumes; and privatization proceeds to be cut by 50 percent, based on the adverse economic outlook on sales of the assets.

On fighting corona virus, the minister said, Nigeria had received a grant of US$18.2 million from Japan for strengthening seven National Centre for Disease Control (NCDC) centres across the country. One billion naira will be released to pharmaceutical companies in Nigeria and Lagos State Government would receive financial support from the Federal Government to the tune of N10 billion to combat Coronavirus spread in the state.