Breaking: Nigerian doctors begin strike as Coronavirus spreads world over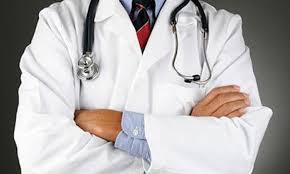 Estimated Reading Time: 2
As different countries of the world pool resources to combat the coronaviruscrisis, doctors in the Nigerian capital, Abuja, on Tuesday announced they were proceeding on an "indefinite strike".
The Association of Resident Doctors (ARD), Abuja chapter, announced their decision about an hour after the third case of Covid19 was confirmed in Nigeria's commercial capital, Lagos, Premium Times reports.
The doctors said they deliberated extensively on the health threat posed by the coronavirus scare, their work conditions, and patient care before arriving at the "difficult decision."
In a statement signed by its president, Roland Aigbovo, the association said the mass action followed the failure of the FCT administration to pay them their basic salaries for more than two months.
Mr Aigbovo said their members have been thrown into financial distress due to the nonpayment of their salaries and despite repeated warnings and ultimatum, nothing has been done by authorities.
He said there has been salary irregularities and shortfalls since the migration to the Integrated Personnel and Payroll Information System by the FCTA.
Nigerian Government has confirmed a third case of the deadly Coronavirus . The Lagos state health commissioner has declared that passengers on BA for the date announced below self isolate.
Meanwhile, the Gombe State chapter of the National Association of Resident Doctors, (NARD) on Monday commenced an indefinite strike over non-payment of 11 months salaries and poor welfare package. 
President of the state chapter, Dr Saidu A.B. Alhassan, said the indefinite strike was to drive home their demands over lingering problems affecting the resident doct
"The aim of the strike is to prevent a total collapse of the healthcare delivery due to migration of doctors and consultants from the state. For instance, in the last six months over 30 doctors left the state because of poor package," Dr Alhassan said.
He pleaded with the state government to address the problem to help the state healthcare sector from collapsing.
Addressing a press conference, the state Commissioner of Health, Dr Ahmed Gana, said the government is fully aware of the resident doctors' concern and has already set up machinery to address their demands.
He said as a short term measure, N5.65 million was released to 13 house officers to palliate the effect of their delayed upgrade, "pending the constitution of the civil service commission." Dr Gana revealed that to cushion the effect of the strike, all doctors on GL 15 and above, hospital management staff and NYSC doctors should continue to render services and manage patients on admission in various hospitals across the state.
The commissioner added that the state government would continue negotiating with the doctors to find an amicable solution to ensure people of the state have access to optimal healthcare services.