Nigerian Civil Society groups Verdict on the Social Media Bill hearing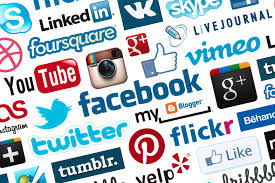 COALITION OF CIVIL SOCIETY ORGANIZATIONS FOR PROTECTION OF CIVIC SPACE
CIVIL SOCIETY VERDICT ON PUBLIC HEARING ON SOCIAL MEDIA BILL
PRESS STATEMENT
Fellow Citizens,
It is with great optimism that we wish to express our satisfaction with the preponderance of views and arguments against the Protection from Internet Falsehoods and Manipulation Bill (a.k.a. Social Media Bill) during the Public Hearing at the Nigerian Senate on Monday, March 9, 2020.
It has now become abundantly clear to everyone, and particularly to Senator Muhammed Sani Musa – the sponsor of the Social Media Bill – and other Senators of the Federal Republic of Nigeria, that the majority of views and arguments canvassed during the Public Hearing overwhelmingly indicates the resistance, disapproval, condemnation, and outright rejection of the Bill as it has no place in Nigeria.
From the public hearing, which was broadcast live in Nigeria and to the world, the fair conclusion of the majority of views collated is that the bill must be withdrawn and trashed by the Ninth Assembly.
While we appreciate the open and cordial efforts of the Senate Committee on Judiciary, Human Rights and Legal Matters, we further urge the committee to report to the Senate, the overwhelming condemnation of the Social Media Bill by Nigerians during the Public Hearing.
We also believe that it is equally important to emphasize to the Nigerian Senate that their subsequent deliberations on the Social Media Bill will be keenly followed and monitored by the people to ensure that we resist any attempt to undermine the established principle of rule of law and protection of fundamental human rights.
With the latest development, it is also our view that the Senate Committee on Judiciary, Human Rights and Legal Matters now has a golden chance to equally prevail on the Ninth Assembly to drop other anti-people bills like the 'Hate Speech Bill' and the 'NGO Bill', that intend to further shrink Nigeria's civic space and undermine her democracy.
We urge the Ninth Assembly to carve its name in gold in the annals of history and be recorded as
a House
Signed…
that stood firmly with the people during a very trying time for Nigeria's democracy.
Center For Liberty
Girl Child Africa
Global Rights
Enough is Enough Nigeria
Center for Democracy and Development (CDD) Civil Society Legislative Advocacy Centre Oxfam Nigeria
Transition Monitoring Group (TMG)
1
Centre for Information Technology and Development
Sterling Center for Law and Development
Network of Disabled Women
Disabled People in Leadership Initiative
Rule of Law Development Foundation
Dorothy Njemanze Foundation
TechHer NG
Zero Corruption Coalition (ZCC)
Raising New Voices Initiative
Concerned Nigerians
The Election Network
Center for Impact Advocacy
Amnesty International Nigeria
Free Nigeria Coalition
Raising New Voices Initiative
Coalition in Defence of Nigerian Democracy and Constitution
Education As A Vaccine
Adopt A Goal for Development Initiative
House of Justice
Gatefield TV
The Art and Civic Table
SilverchipFox
Butterfly Effect Empowerment Initiative
Youth Concerns Development Foundation
Dinidari Foundation
Partners West Africa Nigeria
Haly Hope Foundation
Youths in Motion
Gender Relevance Initiative Promotion
CedaarSeed Foundation
Women on Wheels
E-Ability Platform
State of the Union
African Centre for Media and Information Literacy
National Procurement Watch Platform
Say No Campaign – Nigeria
Community Action for Popular Participation
Borno Coalition for Democracy and Progress
Tax Justice Nigeria
Women in Nigeria
Environmental Rights Action/Friend of the Erath, Nigeria
Nigerian Feminist Forum (NFF)
Alliances for Africa (AfA)
Women Advocate Research and Documentation Center (WARDC)
Women for Peace and Gender Equality Initiative
Women Rights and Health Project (WRAHP)
Association of Aliwe Daughters International
Gender Advocacy for Justice Initiative (GAJI)
Equality Through Education Foundation
Gender Equality, Peace and Development Centre
2
Girl Child Advocate
Equality Through Education Foundation
Gender Equality, Peace and Development Centre
Echoes of Women in Africa Initiatives
Network of Productive Health Journalists of Nigeria (NRHJN)
Socio-Economic Right and Accountability Project (SERAP)
Citizens Center for Integrated Development and Social Rights (CCIDESOR)
Halliru Memorial Youth Development and Empowerment Initiative
Daria Media Foundation
Sesor Empowerment Foundation
Mojúbàolú Olúfúnké Okome, Professor of Political Science, African & Women's Studies,Brooklyn College, City University of NY, USA.
Responsible Citizenship and Human Development Initiative
NoMore234NG
Women Foundation of Nigeria (WFN)
Media Concern Initiative (MediaCon)
First Future Leadership
Ovie Brume Foundation
Women for Peace and Gender Equality Initiative (WOPEGEE)
Ayodeji Fadugba, Director Kili Ceramics – Girl Child advocate
International Society of Media in Public Health (ISMPH)
ACTS Generation
Country Associates Network (CANET)
Emerge Women Development Initiative (EWDI)
Working Moms Africa (WMA)
Women's Right to Education Programme
Gender and Environmental Risk Reduction Initiative (GERI)
ActionAid Nigeria
Jireh Doo Foundation Nigeria (JDF)
African Women Empowerment and Child Care Initiative
Amazing Grace Inspirations
Centre for Nonviolence and Gender Advocacy in Nigeria (CENGAIN)
Medical Women's Association of Nigeria
Justice and Empowerment Initiatives – Nigeria (JEI)
Widows Development Organisation
#BringBackOurGirls
Civil Resource Development and Documentation Center
Centre for the Eradication of Violence Against Women
Child Rights Protection Initiative
YIAGA Africa
Connected Development (CODE)
Youth Hub Africa
BraveHeart Initiative for Youth & Women
Global Hope for Women and Children Foundation (GLOHWOC)
Women Africa
Koyenum Immalah Foundation
Center for Transparency Advocacy
Avocats San Frontiers France
Women in Humanitarian Response in Nigeria Initiative
IANSA Women Network Nigeria
108. Equity Advocates/The Woman Today
109. Stand to End Rape Initiative (STER)
110. Flash Dynamic Concepts
111. Coalition African Political Gladiators (CAPG) 112. Public Enlightenment Projects
113. CLEEN Foundation
114. Silverchip Fox Consulting
115. Women's International League for Peace and Freedom (WILPF) 116. Africanwomannig
117. Centa for Organisational Development
118. Women Arise Development and Humanitarian Initiative (WADHI) 119. Media and Teens Network
120. Change Managers International Network
121. 100 Women Lobby Group