Catholic Church in Lagos suspends handshakes and the use of holy water fonts indefinitely due to the spread of Coronavirus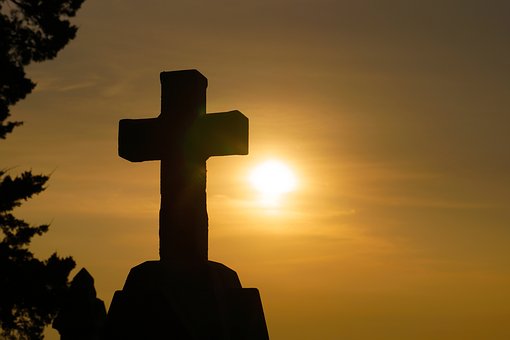 Estimated Reading Time: <1
Since Coronavirus was recorded in Nigeria after an Italian businessman aboard a Turkish Airlines flight arrived at the Murtala Muhammed International Airport, Lagos from Milan, Italy, having transited through Istanbul, Turkey.
The Catholic Archdiocese is one of the major institutions to act swiftly to contain the spread – In Lagos, Rev. Father Alfred Martins, has suspended handshakes and the use of holy water fonts indefinitely due to the spread of virus.
The Archbishop, in a statement, also encouraged Catholics to observe the annual Stations of the Cross held at Lent privately on Wednesdays but keep hand sanitisers handy as Holy Communion would be received on the palms.
TheCable quoted Martins as saying, "The shaking of hands during the time for the Sign of Peace during Mass is suspended for the time being. May the Lord deliver us from this plague and all evils."
For the third day in a row, Pope Francis has cancelled his official engagements as he struggles with an apparent cold in Italy where more than 800 people have been infected with the disease.
Although the 83-year-old lost part of a lung to a respiratory illness as a young man, he has never cancelled so many official audiences or events in his seven-year papacy, the Daily Mail said on Saturday.
It also said Francis last appeared in public on Wednesday when he was seen coughing and blowing his nose during an Ash Wednesday Mass. During his weekly audience at the Vatican, the Pope had expressed his 'closeness' to Coronavirus-infected patients as he hugged and kissed people in the crowds.
Also, the Christian Association of Nigeria has cautioned politicians against politicising the outbreak of the virus but to ensure that the disease does not spread. It noted that the recent development in the world was a sign of the end time as predicted in the Holy Bible.
"More importantly, we want everyone to remember the words of our Lord and Saviour Jesus Christ concerning the end of the world and His second coming", CAN's Acting General Secretary, Joseph Daramola, said in a statement, which also quoted Luke 2: 11-12.