Nigerian Govt looking for all persons that had contact with Italian Patient with Coronavirus – Passengers onboard Turkish Airlines flight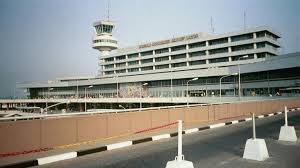 Estimated Reading Time: <1
After Twenty eight people were yesterday identified and quarantined in Ogun State in connection with the Italian who was confirmed with symptoms of the Coronavirus (COVID – 19) in Lagos on Thursday, Governor Dapo Abiodun, said yesterday in Abeokuta.
Government is in search of more persons who might have been in contact with the patient especially those that boarded same Turkish airline flight with the Patient..
The Italian who is a consultant to Lafarge Africa PLC, had visited Lafarge Cement Factory in Ewekoro, Ogun State, on Tuesday. The man who works in Nigeria, returned from Milan, Italy to Lagos on February 25. Governor Abiodun who gave an update after the state Commissioner for Health, Dr. Tomi Coker, had addressed journalists earlier yesterday, said the Italian had arrived from Lagos on Tuesday, but developed a fever and was treated at the clinic located within the cement factory.
He explained that the Italian rushed to Lagos on Wednesday when his case grew worse and it was later confirmed that he had contacted Coronavirus.
Abiodun said the cement company had identified 28 contacts with the man. According to him, those contacts have been quarantined. The governor said the factory had been locked down, while two of its guest houses have been turned into isolation centres where those contacts are being examined. He warned members of the public against panic, saying, "We are on top of the situation."
The governor disclosed that 20 surveillance centres had been created across the 20 local government areas in the state to monitor spread of the virus. He disclosed that Ogun and Lagos states would work jointly to upgrade the isolation facility at the Olabisi Onabanjo University Teaching Hospital (OOUTH), Sagamu into a bio – security and containment centre to combat the deadly virus.
"The particular company in question has been practically shut down and they have set up two isolation centres within the premises. They have identified all those that have been in contact with this index totaling about 28. All those 28 people have been quarantined. They are looking and interviewing those contacts to find out who they might also have been in contact with so that they can ensure that those people are also quarantined.
"On our part in Ogun State, we are not leaving any stone unturned. We have distributed a lot of items all the way to our local government areas. We have given out protective equipment and protective care and we have stepped up the advocacy," he said.
The Italian national had tested positive at the Lagos University Teaching Hospital (LUTH), Idi Araba, from where he was taken to the Infectious Diseases Hospital (IDH), Yaba. The Lagos State Commissioner for Health, Professor Akin Abayomi, also told journalists in Lagos yesterday that the man came into Lagos from Milan, Italy, en route Istanbul on a Turkish airline on Monday, February 25 and did not exhibit any symptom. Abayomi said the Italian slept over at a hotel in Lagos, from where he left for Ogun State, where he lodged in an accommodation provided by his employers.
Meanwhile, the Lagos state government says the coronavirus index patient arrived the country on a Turkish Airline flight on Monday night.
Akin Abayomi (pictured), the Lagos state commissioner for health, was addressing journalists at the Lagos House in Marina on Friday.
"We have a traveller that started his journey from Milan on Monday, February 24, he transited through Instanbul on Turkish Airlines and arrived in Lagos on Monday night at 9pm," Abayomi told journalists.
"He spent the night in a hotel near the airport and on Tuesday morning, he moved down to his business in Ogun state where he is engaged by a corporate entity.
"He carried out business within the confines of that company on Tuesday and in the early part of Wednesday. He spent the night in their accommodation which is a confined environment.
"By the afternoon, he started to develop symptoms of high fever and body pains. He presented to the company's medical facility where the investigation began."
Abayomi said efforts are ongoing to identify all the people the patient could have come in contact with on the flight.
This search, he said, would be extended to all those he could have come in contact with during his journey from Lagos to Ogun.
According to the commissioner, the state is building up capacity in the event that more cases are reported.
"In Lagos, we have been building capacity heavily with fortified support at the airport by sending state health professionals to support health authorities.
"At our infectious disease facility, we have ramped up capacity to isolate suspected cases.
"We are now sitting on an about 80-bed isolation facility because of the emergency funds that have been released by the incident command.
"We are continuing to build more capacity should in case we have an increased number of cases in Lagos."
Describing the patient's movement in an interview with TVC News, Obafemi Hamzat, the Lagos state deputy governor, said: "He came in from Italy in Milan. He has a consultancy job for a company in Ogun state. So he landed on the 26th and went to Ewekoro and then he fell ill.
"The doctors were smart enough to say this is somebody that is just coming in from Italy and fell ill suddenly. So we sent an ambulance there with the pep jackets and they brought him in for a diagnosis.
"The good thing is that he was brought in yesterday morning and within four hours, he had been diagnosed so, our diagnosis tools seems to work better than we expected. Normally, it takes 8 hours.
"The doctor said that he is going to be fine. The challenge is not for people to have the virus.
"What we are doing now is that he came through one airline so they are trying to track everybody on that flight. He went from Lagos to Ewekoro, who has he met? So, those are the people they are tracking to isolate them and then carry out checks."