Nigeria identifying persons who had contact with Italian citizen with Coronavirus – Cement Factory quarantined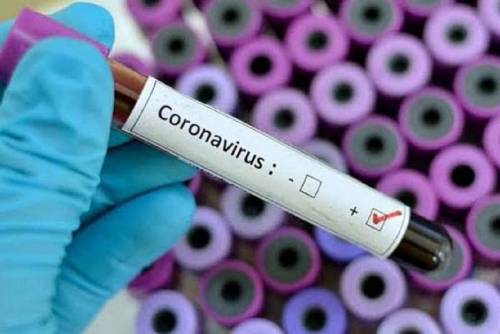 Estimated Reading Time: <1
Nigeria on Thursday confirmed its first case of coronavirus disease (COVID-19) in Lagos State.
The patient is an Italian citizen who works in Nigeria who returned from Milan to Lagos on the 25th of February 2020.
He was confirmed by the Virology Laboratory at the Lagos University Teaching Hospital, which is part of the Laboratory Network at the Nigeria Center for Disease Control.
By this confirmation, Nigeria becomes the third country in Africa to have a confirmed case of coronavirus aside Egypt and Algeria and first in West Africa.
Ogun state government has said that the whole facility of Larfarge Africa Plc, cement factory in Ewekoro, Ogun State  has been quarantined following the confirmation of the first case of coronavirus in Nigeria.
The government said the victim, an Italian who is a consultant to Larfarge Africa Plc, had visited the cement factory on Tuesday.
The State Commissioner for Health, Dr Tomi Coker who disclosed this on Friday while addressing journalists in Abeokuta, the state capital, said the victim had developed fever and was treated at the clinic located in Lafarge facility before he was rushed to Lagos on Wednesday when the case grew worse.
The Commissioner who was flanked by the Special Adviser Public Communication, Remmy Hazzan, Chief Press Secretary to the governor, Kunle Somorin and top officials from the Ministry of Health during the briefing,  said a team of epidemiologists have commenced line listing to detect all contacts the victim made during his stay in the state.
The Commissioner hinted that the victim made three contacts before his arrival in Ogun on Tuesday. Coker, however, said it would be premature to put number to the contacts he made in Ogun "since the case was just confirmed on Friday."
Meanwhile, the Federal Airports Authority of Nigeria says it is holding an emergency simulation exercise at the Murtala Muhammed International Airport, Lagos.
This was disclosed in a statement by FAAN's General Manager, Corporate Affairs, Henrietta Yakubu, on Friday.
She said the exercise was an operational requirement of the International Civil Aviation Organisation for aerodromes.
She said, "The Federal Airports Authority of Nigeria wishes to inform passengers, airlines and the general public that the Murtala Muhammed Airport, Lagos, is presently holding an emergency simulation exercise.
"The exercise, which is an operational requirement of the International Civil Aviation Organisation for aerodrome, is aimed at ascertaining the level of preparedness of the airport in real life emergency situations.
"Consequently, the Authority will like to appeal to the public, especially those residing around the airport not to entertain any fear, as the exercise is only a mock."
Nigeria confirmed its first case of Voronavirus on Friday. The patient, an Italian, was said to have arrived Nigeria through the Lagos airport on Febrary 25, 2020.