"Buhari has lost it" – PDP says Killings justify calls for Buhari's resignation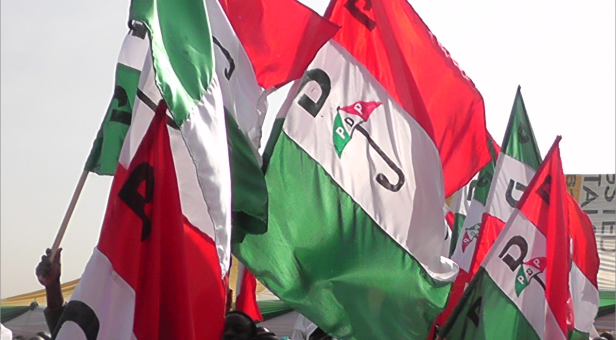 Estimated Reading Time: <1
The Opposition, Peoples Democratic Party, in its reaction on Monday to Boko Haram Haram latest attacks said the killings and the abduction of many women and children had justified its call on the President, Muhammadu Buhari to resign.
The PDP Deputy National Publicity Secretary, Chief Diran Odeyemi, in an interview with Punch Newspaper in Abuja said the rising insecurity in many parts of Nigeria was an indication that Buhari could not address insecurity and secure the lives and property of Nigeria.
Odeyemi said, "We have said it repeatedly that Buhari has lost it.
This latest sad event of kidnapping and killing is evidence and a call that he should resign. A president that came on the basis of protecting lives and property of citizens, a government that has spent trillions of naira on protecting citizens and yet we still have this kind of killing happening on a daily basis, there is no justification for him not to resign. He should resign. All Civil Society Organisations and all Nigerians should continue to echo what we have been saying that he should resign. Instead of insecurity to reduce, it is rather increasing under his regime. All the advice given to him to retire service chiefs have proved abortive. That means he is not even competent to handle security, economy and other governance issues.
"The position of the Northern Elders Forum has vindicated the PDP.
"It shows that the call on Mr President to resign and the vote of no confidence (on Buhari) do not have party, religious or tribal sentiments but actual demand and factual situation on the ground."