Lai Mohammed Lied to Deutsche Welle TV- denies knowledge of social media bill despite public outcry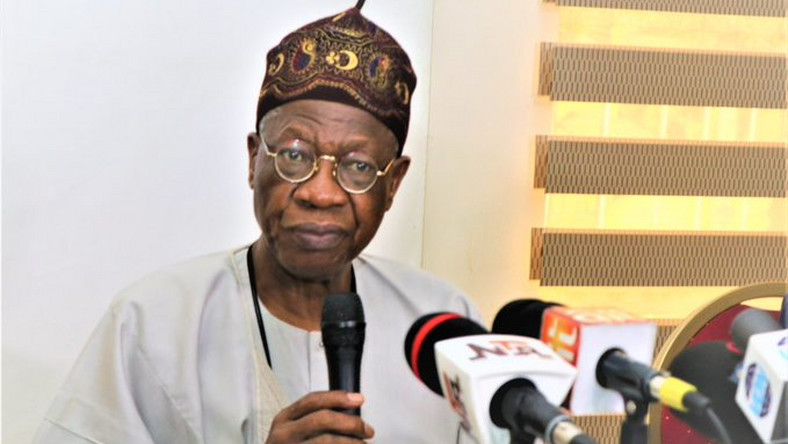 Estimated Reading Time: <1
There's been a public outcry over the 'Protection from Internet Falsehood and Manipulation' bill sponsored by Senator Mohammed Sani Musa.
But Lai Mohammed, Nigeria's Minister of Information sat with a British Journalist, Tim Sebastian, and blatantly told a lie that he has no knowledge of the controversial social media bill and he's not aware of the any of such documents before parliament.
The 'Protection from Internet Falsehood and Manipulation' bill often referred to as social media bill may soon become a law as it passed the second reading on the floor of the senate on Wednesday, November 20, 2019.
The minister immediately backtracked when provided with the implications of such a bill and its impact on human rights, the minister said that the bill was not submitted by the executive.
The Minister in the course of the interview, insisted that President Muhammadu Buhari's administration had performed extremely well in the area of freedom of the press.
The information minister argued that it is incorrect to use a case of one media house closed down by the government to support the claim that the Federal Government is gagging the Nigerian media.
Interestingly, the same Lai Mohammed, had in November 2019 said, there is no going back on the plan by the Nigerian government to regulate social media in Nigeria to deter and punish hate speech.
Mr Mohammed who said this at a session with the Guild of Corporate Online Publishers in Abuja added that the government will not be discouraged from the plan by criticism.
He said that it was the right thing to do.
"But our concern has to do with the abuse of social media by those who are bent on spreading fake news and hate speech, and the dangers inherent in that are for our national peace and unity. We have no hidden agenda.
"As I have said many times, no responsible government will sit by and allow fake news and hate speech to dominate its media space because of the capacity of this menace to exploit our national fault lines to set us against each other and trigger a national conflagration."