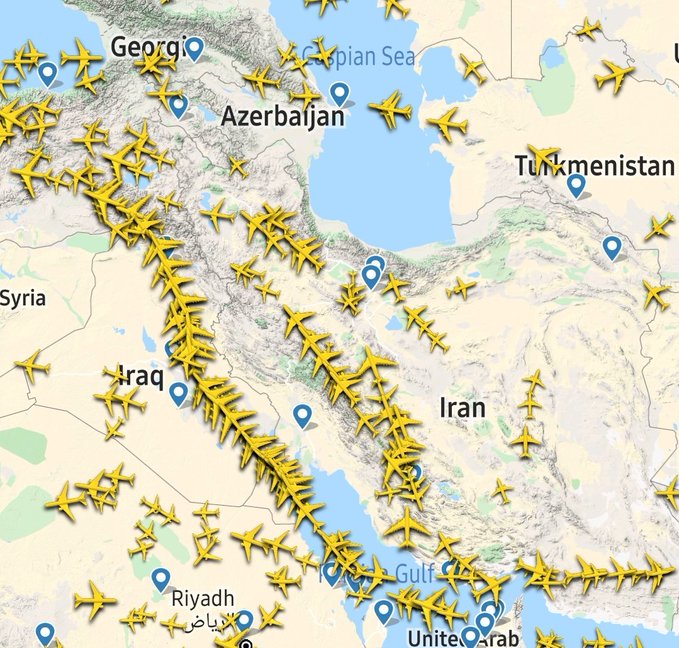 A passenger plane carrying at least 160 people bound for the Ukrainian capital Kiev has crashed a few minutes after taking off from Tehran's main international airport.
Iran's Red Crescent has said there was no chance of finding survivors, and Pir Hossein Kulivand, an Iranian emergency official, later told state TV all those on board were killed in the crash.
Ukraine's foreign ministry confirmed that assessment, citing information from the airline, and said more than 160 people had been aboard. Local reports said the number could be as high as 180.
"The plane crashed five minutes after taking off," said civil aviation spokesman Reza Jafarzadeh. "The pilot had no contact with the tower and didn't announce an emergency situation before the crash."
Kulivand told state TV on Wednesday morning that 179 people had been killed in crash, all but 32 of them Iranian citizens.
Ukraine President Volodymyr Zelenskiy said on Wednesday that all passengers and crew on board a Ukrainian airliner that crashed in Iran have been killed, citing preliminary information. 
In a statement, Zelenskiy said Ukraine was trying to establish the circumstances of the crash and the death toll.
"My sincere condolences to the relatives and friends of all passengers and crew," he said.