Henry Okelue: The Parable of Ajekun Iya & the Defeat of Senator Melaye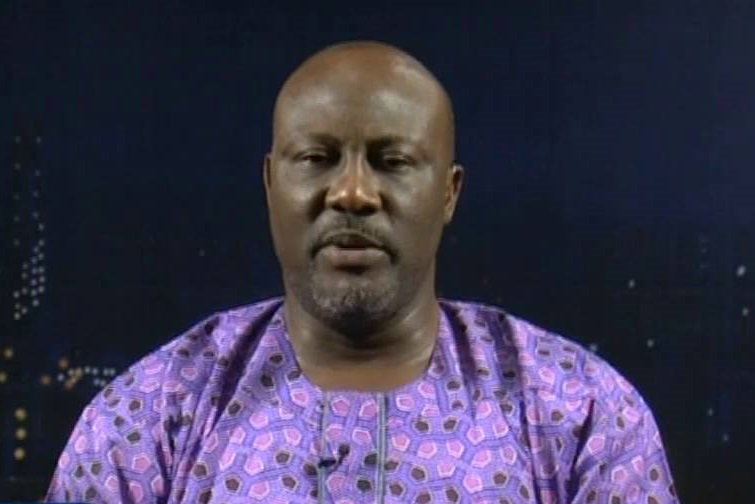 Estimated Reading Time: <1

It took 1623 days, but the last vestige of the Saraki dynasty has been uprooted and sent into a long overdue retirement. It is the culmination of the complete neutralization of that bloc. From that fateful morning when they poked fingers into the eyes of their then party in a successful "coup" that catapulted their ringleader into the leadership of the National Assembly, against the consensus that the majority had reached, a target had been firmly placed on their political backs.

Today, the man Friday of that group, who unsurprisingly outlasted the rest of his cohorts who had played on the emotions of a section of the nation to position themselves as social crusaders who had the best interest of the people at heart and were just waiting for the opportune time to manifest, was forced to surrender at the ballot box. The future that lays ahead of him doesn't seem like it is going to be in politics, at least not for the foreseeable future. The individuals that subdued him definitely will not allow him regroup that easily. They know the dangers of allowing such to happen. That would be a rookie mistake and return to square one.

In the run up to the election of November 16, 2019, he made the most sexist and lewd comments over, and over, and over again. He was either busy describing his opponent as his "wife" on TV as if being a wife is derogatory, or bragging about his sexual prowess(that was cringeworthy). He promised to make it a hat-trick of defeats for his opponent. Little did he know his mind was the one playing tricks on him.

In the end there is a bright side to all of these for the man Friday from Okun land. While he was still a lawmaker, he found free time to try out his other talents, skills he probably did not know he had until he suddenly realized that the being a member of parliament left him with so much spare time to burn. He tried his hands at music. Recorded some skits here and there, mostly diss tracks directed at his perceived enemy, the governor of his state who is his sworn arch enemy, a man he managed to survive a recall process from sometime back.

He has also tried his hands at being a video vixen and a Nollywood actor(he is a great actor if all of his antics with police is anything to go by). He has been sighted in a few musical videos, complete with his expansive tummy refusing to stay tucked in his balking baby boy teeshirt. One can't forget he is also an accomplished court jester. In the heydays of his boss, the one that got washed away by the flood of Otoge, the video vixen used to be called upon at party events to come and clown and make party members happy. He used to draw so much "laughter" from the motley crowd. He sure has a future at the comedy def jam.

From tomorrow, he has his hands full. Not from holding to his fake election results, the one that got him so excited that he ran to his beloved fans on Twitter and announced himself victor. Not that. But from the fact that his running battle with the police will now take center stage. Remember he once jumped out of a moving police vehicle, threatening to kill himself and put everybody in trouble (being Evel Knievel is another of his talents I almost left out). He has more time and no Senate to run to when the police and the court come calling.

Tonight won't be the grooviest for Him. Those he used to sing and poke fun at, the ones he promised to inflict a hat-trick of defeats on have had the last laugh. But he can look at the bright side, as there might just be light at the end of the tunnel. Light from the headlamps of a few of his luxury cars. That is all Dino Melaye, the former Senator of the Federal Republic, representing Kogi West, now has left.
______________________________________
Article written by Henry Okelue….tweets @4eyedmonk