'I Was Always Thinking of My Life Every Day of the Campaign' – Female Politiicians Talk Elections In Nigeria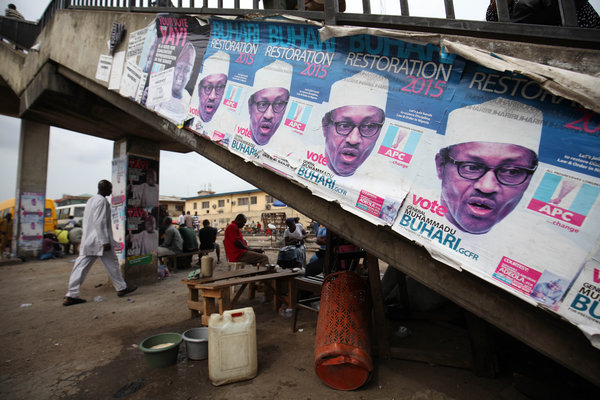 Estimated Reading Time: <1
By Mercy Abang
Although the 2019 elections in Nigeria saw the inclusion of a high number of female aspirants and candidates across the country, the basic problems remained the same – female politicians were subjected to ridicule, criticism, and dismissal on the basis of their sex. The 2019 elections however ushered in a new wave of women, breaking this glass ceiling.
After winning her opponent with almost twice the number of votes (532:227), Elizabeth Agbese, flag bearer for the Social Democratic Party (SDP) in the race for the Benue state House of Assembly, Ado state constituency recounts that:
"After the primaries I was approached by some big names in my constituency who wanted me to give up my mandate but I refused, they offered me money yet I stood my ground, so they went to my party's national secretariat and offered the officials money to replace my name, I got to know about their plan and took a court injunction and stop every attempt at replacing my name". –Elizabeth explained.
Harassment, discrimination, violence and intimidation are key characteristics of politics in Nigeria. But for women, these events have become commonplace from home to school, the streets to the workplace, in religious institutions, in politics, in academics and beyond.
Elizabeth reveals that contesting and winning as a woman in Nigeria, is just a part of the ordeal. Internal party dynamics are just as toxic. Sabotage, extortion, and threats to life, remain a part of daily living
"Party men extort money from me. If there is a burial, I am expected to bring the money for it. If their roof is leaking, I am the one to fix it. When there is a wedding, I foot the bills. The list is endless" –Elizabeth added.
This is a recurring pattern across the region. Favour Okeoma says her own party members out-rightly dismissed her on the basis of sex with words like: 'go and sit down, you are a woman, and a lady for that matter'.
"My agents could not count my votes in their polling units. Most were attacked and beaten. Some were chased out of their community by fraternity groups"
In the northern capital city of Kaduna state, home to over 3million voters in the 2019 elections, Zainab Saka Yusuf narrates her experience as a female contestant.
"I was always followed. My office door was crashed. My car's windscreen was smashed. I was threatened by thugs each day on the road, and I was attacked physically with a knife. I was always thinking of my life every day of the campaign. It was terrible." -Zainab Saka noted.
Zainab contested under the National Rescue Movement (NRM), after leaving the All Progressive Congress (APC), due to tense internal politics. Zainab's experience accounts for key aspects of why Nigeria has the lowest number of female parliamentarians in sub-Saharan Africa and ranks 133rd in the world for female political representation.
Beyond political analysts, and pundits, the National Human Rights Commission made a call for inclusive political participation. The commission opined that denying women the opportunity to fully participate in politics will continue to impact negatively on the nation's democracy. But inclusion is just one of the problems. There is also the problem of safety.
Political in-party fighting, intimidation, and violence have somewhat become commonplace in elections around Nigeria. But the attack on women, take many forms, and its impacts are enormous — on sitting female politicians, aspiring younger women, on the already unequal nature of gender in government, and on political outcomes that affect women everywhere.
This Article is a product of a partnership between MERCY ABANG and the Center for Democracy and Development, CDD.