Nigerian Senate Resolve To Allow Senator Ovie Omo-Agege Resume Plenary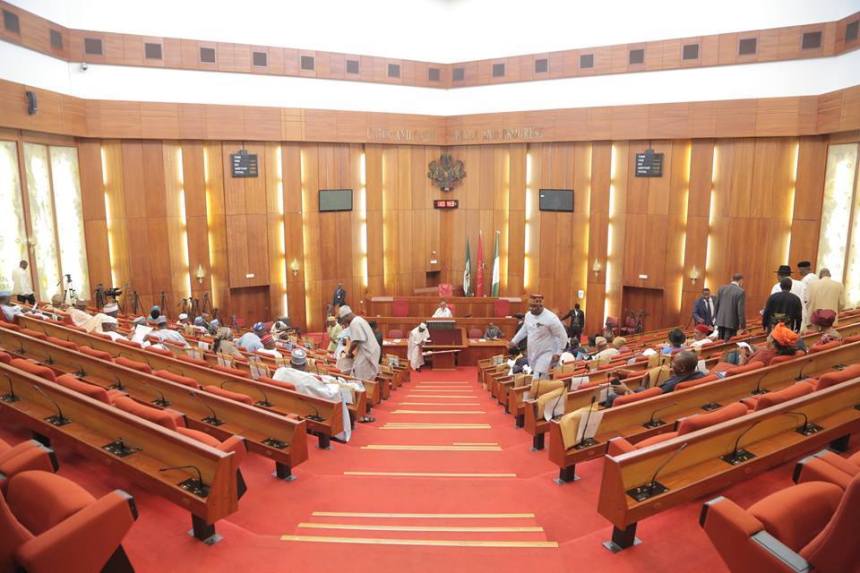 The leadership of the Senate last night resolved to allow Senator Ovie Omo-Agege to resume today pending the determination of a motion for stay of execution of the judgement at the Court of Appeal.
On April 12, this year Oma-Agege (APC, Delta) was suspended for 90 legislative days over his remark that the election sequence bill was targeted at President Muhammdu Buhari and a court action he instituted against the Senate.
Last Thursday, a Federal High Court nullified the suspension and ordered for his immediate recall with full entitlements.
Spokesperson of the Senate, Sabi Aliyu Abdullahi, in a statement last night, said the Senate has decided to obey the court orders.
"As an institution that obeys the law and court orders, the Senate has decided that it will comply with the judgement of the Federal High Court and do nothing to stop Senator Ovie Omo-Agege from resuming in his office and at plenary from tomorrow (today) May 15, 2018, pending the determination of the application for stay of execution.
"The Senate has been advised that since the motion for stay of execution of the Thursday (May 10, 2018) judgement shall be heard and possibly determined on Wednesday, May 16, 2018, we shall therefore respect the subsisting High Court judgement and await the appellate court's decision on the pending motion," he said.
Oma-Agege was the second senator to be suspended in the eighth senate. The first was Senator Ali Ndume (Borno South). Security was beefed up at the National Assembly, yesterday ahead of expected resumption of Omo-Agege.